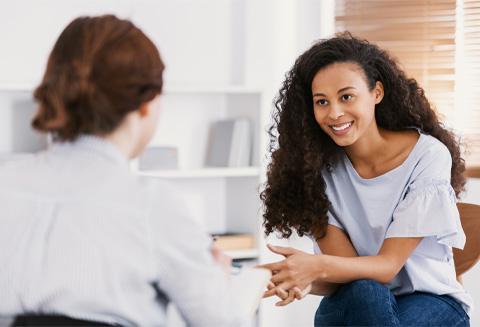 How to get the most from your health plan in 2023
Comprehensive health benefits address all aspects of your employees' health and well-being. That can lead to better health outcomes for them and lower overall costs for your business. Here's how Blue Cross & Blue Shield of Rhode Island (BCBSRI) can help your business make the most of every healthcare dollar in 2023 and beyond.
Addressing today's most prevalent behavioral health challenges
The past two years have changed the way we all think about our mental health and well-being. The extensive BCBSRI provider network offers support for today's most prevalent behavioral health challenges, including:
Depression and anxiety
Substance use disorders
Eating disorders
Psychological evaluations/treatment for children and teens
Available services include in-person and online therapy, inpatient and outpatient programs, and home- and community-based offerings. You'll find more detailed information on programs and services here.
Providing support for chronic health conditions
Six in ten Americans have at least one chronic health issue—and four in ten have two or more.1 Conditions like diabetes and heart disease can be expensive to treat and difficult to manage. The good news is your employees don't have to struggle alone.
Individualized care management – Through education, digital tools, and one-on-one coaching, the BCBSRI care management team helps members learn how to manage their health challenges more effectively. That can go a long way in helping them stay healthier and out of the hospital.
Livongo – Using advanced technology and digital coaching, Livongo helps employees manage their diabetes and other health goals. In addition to specific smart devices, enrollees receive 24/7 expert coaching, personalized insights, and guidance on food, sleep, and stress management. Currently available for self-insured clients, Livongo will be added to fully insured plans later in 2023.
Building a culture of wellness
Developing a healthier, more balanced lifestyle helps employees be at their best on and off the job.
BCBSRI's wellness program (available through Virgin Pulse) encourages employees to adopt healthier habits—and have fun doing it. Areas of focus include nutrition, movement, sleep, stress management, diabetes, and heart health.

Coming in 2023: Enrich, a financial wellness program that helps users learn how to save, manage, and invest their money at any stage of life.

Employers can benefit from their employees' efforts through Wellness Premium Reward. This unique program pays fully insured employers a dollar-for-dollar match on employee wellness earnings or up to 8% back on their annual medical premium, based on company size. 

Meeting Street School, a long-time BCBSSRI client, earned nearly $62,000 for their employees' 2021 achievements. (Read their story here.)

BCBSRI wellness consultants help self-funded clients design engaging and effective programs that can include onsite biometric screenings, health fairs, company health challenges, and more.
Online resources, including Rhode Ahead and Take 5 for You, offer health education and useful tips on how to prioritize self-care.
Creating a better employee (and employer) experience
When your team understands their complete range of health benefits, they are more likely to use them to their fullest. That can increase employee satisfaction, support retention efforts, and reduce administrative headaches. 
With myBCBSRI, members have 24/7 access to information to confirm coverage, track deductibles, review claims, and more. myBCBSRI is available online or via the convenient app. 
Mobile messaging delivers personalized reminders regarding flu shots, preventive screenings, and other health topics.
At our four Your Blue StoreSM retail locations, your employees can speak with a team member one on one, consult a nurse or dietitian, and enjoy in-store fitness and health education classes. 
BCBSRI's Rhode Island-based customer service team is available by phone seven days a week. With their extensive knowledge of the local market and all BCBSRI health plans, you can feel confident your employees are in good hands.
From all of us at BCBSRI, best wishes for a healthy and happy holiday season. We look forward to working with you in 2023.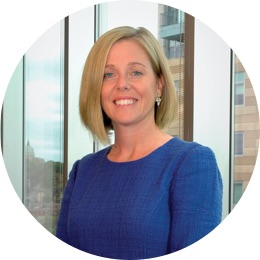 Tara DeMoura
Senior Vice President, Employer Segment
1Centers for Disease Control and Prevention
Livongo is an independent company that has contracted directly with Blue Cross & Blue Shield of Rhode Island (BCBSRI) to provide diabetes management, weight management and other health benefit programs for eligible BCBSRI members. 
Virgin Pulse® is an independent wellness company, contracted by Blue Cross & Blue Shield of Rhode Island (BCBSRI) to provide wellness services.
Enrich is a financial wellness platform, powered by Virgin Pulse. Virgin Pulse® is an independent wellness company, contracted by Blue Cross & Blue Shield of Rhode Island (BCBSRI) to provide wellness services.