Thankful to be ranked #1 in member satisfaction by J.D. Power
When your employees are satisfied with their health plan, it's great news for them—and for your business. It means they're more likely to use their benefits, which can help improve their health and well-being, support your retention efforts, lower overall healthcare costs, and allow you to stay focused on other critical business matters.
I'm proud to share that Blue Cross & Blue Shield of Rhode Island (BCBSRI) recently achieved the highest member satisfaction among commercial health plans in the Northeast Region from J.D. Power, a global marketing research firm. Our highest scores were in the following factors:
Coverage and Benefits
Provider Choice
Information and Communications
This award matters because it's based on the feedback of our customers—and we're thankful to know that they are happy with their plans. The healthcare system isn't always easy to navigate, and we're here to help you and your employees get the most health from your health plan. That's why we used research data and customer insights to make several recent key investments:
A new website for employers
If you're reading this article, you're already on our new website, which is designed to help employers make thoughtful, cost-effective benefit decisions. It features an inviting layout, intuitive navigation, and plenty of practical information and advice. You can easily compare plan types and features, learn about programs and services, access the employer portal, and download important forms. Plus, you can read about healthcare trends and what they mean for your business.
An easy-to-use member portal, myBCBSRI
Your employees can review benefit information, check claim status, compare the cost of healthcare procedures, connect with customer service, and much more—all online or via our convenient new app.
Targeted care management programs
These programs help your employees address chronic health challenges, such as diabetes and heart disease, and manage their conditions more successfully—which can improve their quality of life and reduce overall medical expenses.
The Rhode to Resilience video series
BCBSRI health experts offer practical tips on developing a more resilient mindset to manage life's challenges in this six-part series.
Communications Toolkit
We keep employers informed with regular emails, and we help you keep your employees informed with ready-to-use emails from our communications toolkit.
Keeping You Well and Well-Informed site
On this comprehensive site, you'll find COVID-19 updates, benefit news, and links to state and federal resources for your business and your employees.
I encourage you to explore these resources. Please let your account team know if you have any questions or want to know more about what BCBSRI can do for you. Your feedback helps us serve you better—and is always welcome.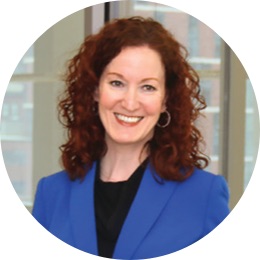 Melissa Cummings
Executive Vice President and Chief Customer Officer
Blue Cross & Blue Shield of Rhode Island received the highest score in Northeast region in the J.D. Power 2021 U.S. Commercial Member Health Plan Satisfaction Study of customers' satisfaction with their commercial health plan. Visit jdpower.com/awards