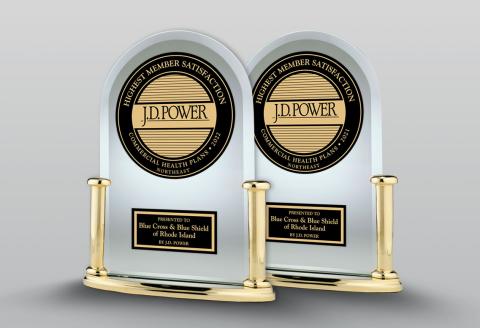 Thankful to be ranked #1 by J.D. Power—two years in a row
When your employees are satisfied with their health plan, it's great news for them—and your business. It means they're more likely to use their benefits, which can help improve their health and well-being, lower overall healthcare costs, support your retention efforts, and allow you to stay focused on other important business matters.
That's why we're so happy to share that—once again—BCBSRI ranked #1 in member satisfaction among commercial health plans in the Northeast region by J.D. Power, a global marketing research firm. This year, BCBSRI was ranked highest across all factors measured: 
Customer service
Coverage and benefits
Cost 
Information and communications
Provider choice
Billing and payment
BCBSRI's score improved more than 25 points overall from last year's top performance and more than 40 points compared to the regional benchmark.
Meeting your employees where they are
This award is especially meaningful because it's based on feedback from our members—your employees—and reflects the investments we've made in meeting them where they are, including:
Industry-leading provider quality, networks, and discounts
Telehealth and digital behavioral healthcare solutions
Well-being programs and incentives through Virgin Pulse
Expanded care management programs for members with chronic conditions
myBCBSRI digital health portal
Innovative cost management tools like SmartShopper member rewards
Your Blue Store retail locations across Rhode Island
We're here to support your business, and we'll continue doing everything we can to help your employees get the most from their health plan. If you have any questions or want to know more, please contact your account executive.
For J.D. Power 2022 award information, visit jdpower.com/awards.