A message from Kim A. Keck, President and CEO of Blue Cross & Blue Shield of Rhode Island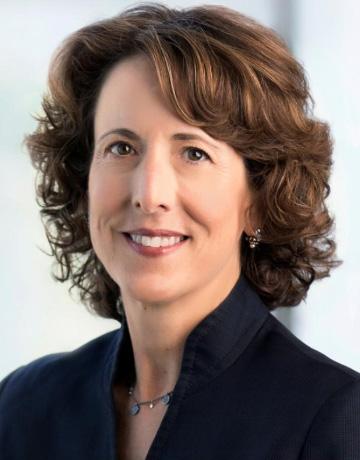 As coronavirus disease (COVID-19) continues to dominate our national conversation, I want to share Blue Cross & Blue Shield of Rhode Island's latest news and information with you.
Our top priority remains the health and well-being of our members, our customers, our employees, and our community. We strongly recommend that you continue to follow the guidelines we've been sharing at bcbsri.com/employers/coronavirus. When in doubt, the Centers for Disease Control and Prevention and the Rhode Island Department of Health are your best resources on how to stay healthy. Along with our vendor partners, we have taken every step recommended to help prevent the spread of the virus at all our locations, including our retail stores. Starting March 18, our retail stores will be closed until further notice.
We have worked diligently to ensure that our members and customers continue to receive uninterrupted care and the excellent level of service they expect. In collaboration with government officials and the Office of the Health Insurance Commissioner, we've ensured that our members have access to needed testing and treatment for COVID-19 with no preauthorization needed. We are covering 100% of the cost for COVID-19 testing and for doctors' visits, emergency room visits, or inpatient care related to COVID-19. We have also have temporarily changed our policies to allow members to refill prescriptions early. Our members are encouraged to access healthcare from home by receiving treatment from their in-network provider over the phone or virtually—through their local providers or by using BCBSRI Doctors Online—at no cost to the member, when clinically appropriate.
We have moved our employees to a work-from-home schedule that started on Friday, March 13. Working from home will reinforce the social distancing that is so important to slowing the spread of the virus. I want to assure you that while we will be working from home, you should experience no interruptions in service from us.
I recognize that we are in uncharted territory and it is likely that this situation will get more challenging before it gets easier. We are committed to playing an important role in leading through the pandemic, and I am confident that our collective resilience will see us through these unprecedented times.
We will continue to keep you regularly updated on developments concerning BCBSRI and COVID-19. Stay well!