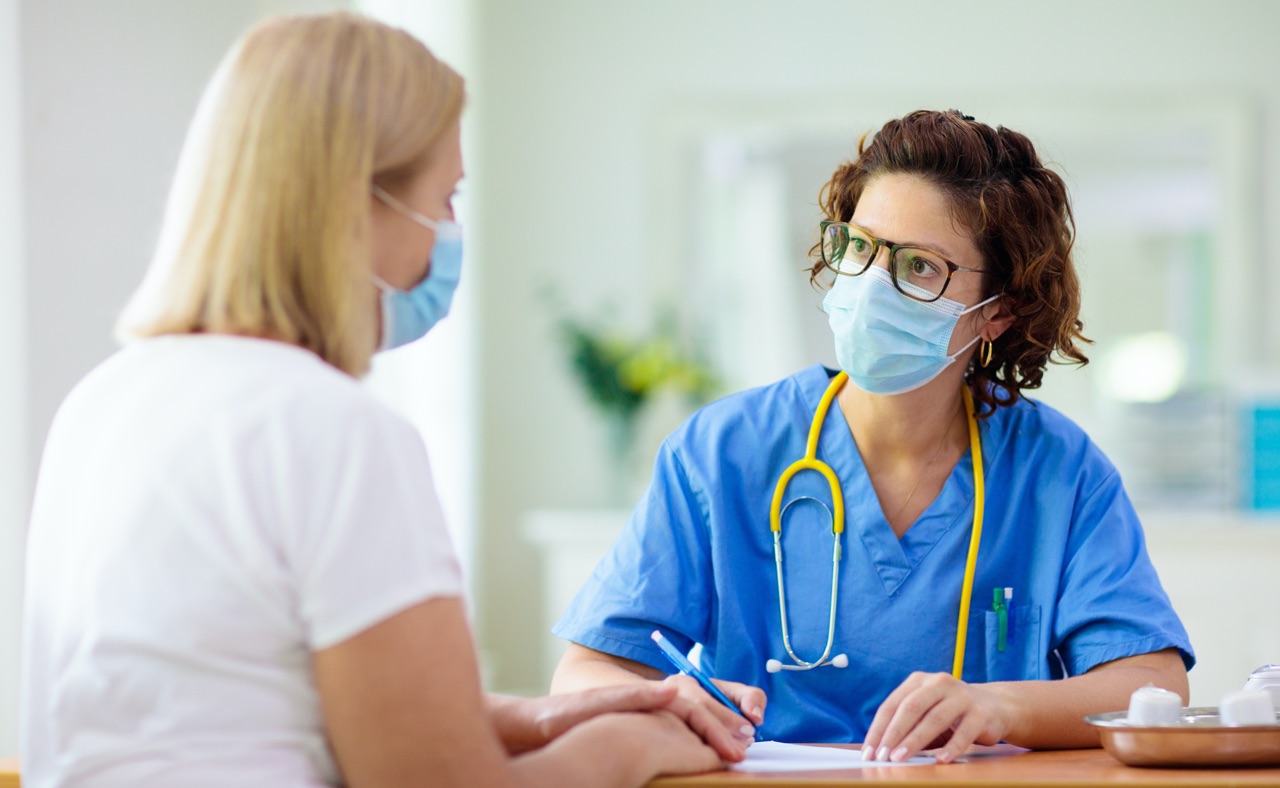 Why getting a flu shot is more important than ever
A flu shot is the best way to protect yourself and your family from the flu. The Centers for Disease Control and Prevention (CDC) recommends a flu shot for everyone six months of age and older. Here's what you need to know about the flu, the flu shot, and COVID-19.
1. As a BCBSRI member, you can get a flu shot at no cost through your plan. 
No-cost flu shots are available at in-network doctors' offices, participating pharmacies, and Rhode Island flu clinics.1 In addition to the flu shot, a nasal spray flu vaccine is approved for use in healthy non-pregnant individuals ages 2 to 49 years. People with certain medical conditions should not receive the nasal spray flu vaccine, so please check with your provider.
Please note that pharmacies only provide flu shots for people aged 19 and older and do not provide the nasal spray flu vaccine. Due to the COVID-19 pandemic, there may be different procedures in place for getting your shot than in other years, so be sure to check with the location. Find out where to get your no-cost flu shot. 
2. The flu shot can be life-saving.
According to the CDC, during 2019-2020, flu vaccination prevented an estimated 7.5 million flu illnesses, 3.7 million medical visits, 105,000 hospitalizations, and 6,300 deaths.2 A 2017 CDC study found that flu vaccination reduced the risk of flu-associated death in healthy children by 65%.3
3. Where you get your flu shot may be different this year.
Many people are vaccinated at their workplaces, and if you are still working remotely, that may not be an option. If you think that your usual clinic may not be available, be sure to talk to your doctor or pharmacy to make other plans or see if there is another community flu clinic available near you.
4. Early fall is the best time to get your flu shot.
Getting vaccinated early in the fall gives you more protection against the flu. However, as long as flu viruses are circulating, it's still important to get vaccinated, even in January or later. 

5. You can have the flu and COVID-19 at the same time.
It's possible to have the flu, as well as other respiratory illnesses, and COVID-19 at the same time, which is one of the reasons why getting the flu shot is so important. Some of the symptoms of flu and COVID-19 are similar, making it hard to tell the difference between them based on symptoms alone. Testing can help determine if you are sick with the flu or COVID-19. If you haven't already received your COVID-19 vaccine, you can find a convenient location.

6. If you get the flu, call your doctor right away if you're at high risk for complications.
Antiviral drugs can be used for people at high risk for flu complications, including children younger than 5, adults older than 65, pregnant women, and people with chronic conditions such as diabetes or asthma. These drugs can mean the difference between having a mild case of the flu and having a more serious case. Call your doctor early on, because antivirals should be given within 48 hours of getting the flu.

7. To prevent the flu, follow the same steps you do to prevent COVID-19.
That means washing your hands often, covering coughs and sneezes, and avoiding contact with people who are sick. While most people have not traditionally worn a mask during flu season, it can help prevent the spread of flu as well as COVID-19.
 
2Estimated Influenza Illnesses, Medical visits, and Hospitalizations Averted by Vaccination in the United States — 2019–2020 Influenza Season
3CDC Study Finds Flu Vaccine Saves Children's Lives
SOURCE: This article was adapted from The Rhode Ahead, the BCBSRI member publication.