Join us
Jump into the new world of health insurance
We focus on improving lives, and we're breaking out of the status quo to achieve that. You can help shape the changes that matter to Rhode Islanders.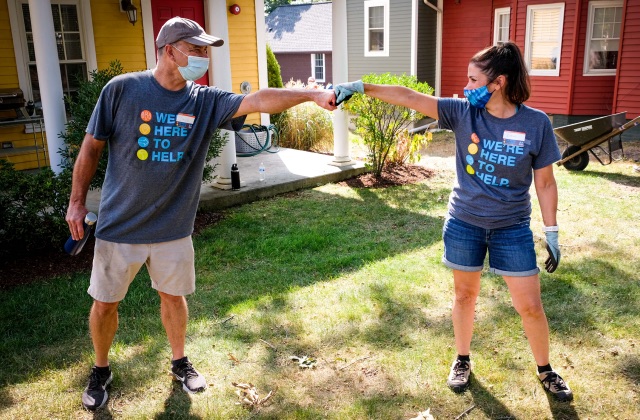 Our culture
You can make a difference
Join a team that's large enough to create change but small enough to be innovative, with a laser focus on helping those around us.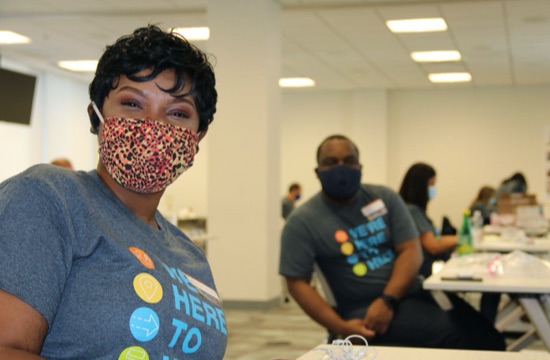 You are unique – we love that
We appreciate and celebrate everything that makes each of us individuals. Our own diversity helps us better serve our diverse membership.
Go beyond labels
Helping all Rhode Islanders
Volunteering is in our DNA because we all want to help our communities. Whether it's pounding nails or raising money, we know we can make a difference.
See how we help
Be that person
Make change happen. In your career and in your community. Join us.
Already applied? Log in now
Our associates
We love working here
We could gather hundreds more quotes telling you how great this place is. But these sum it up well.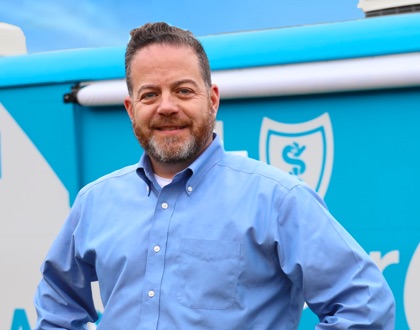 "I was immediately impressed by the passion my coworkers have for our community. And BCBSRI cares about its employees. It feels more like a family that prioritizes employee wellness."
Eric Rodrigues
At BCBSRI since 2019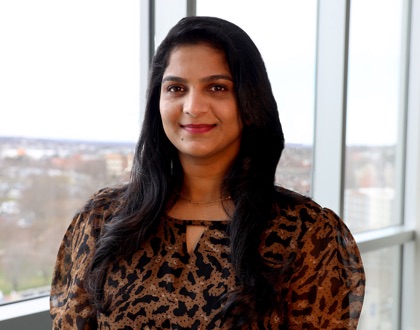 "I attribute much of my success here to having co-workers who are collaborative, supportive, and willing to work together on innovative solutions. I am very fortunate to be surrounded by people I enjoy."
Lavanya Mandarapu
At BCBSRI since 2020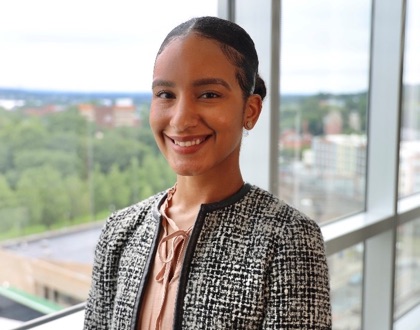 "On a daily basis, you can find me hosting safe spaces for our employees to engage and collaborating on efforts to ensure inclusion and equity for our associates and the overall state of RI."
Jenny Bautista-Ravreby
At BCBSRI since 2021
Internships
Start your career here
Internships can reward you with real-life experience, new friends, and valuable mentorship. Sometimes they lead to great careers at BCBSRI.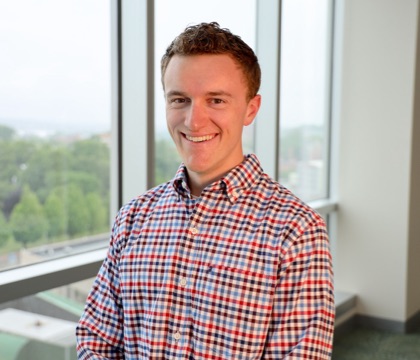 Anthony Park
Health Data Analyst
2019 intern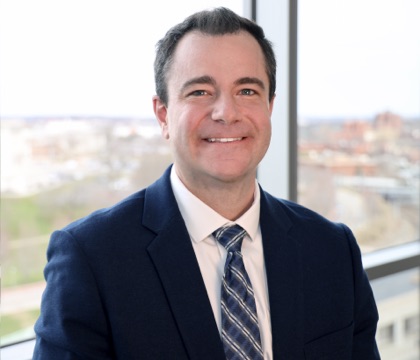 Mike Menard
Vice President, Medicare
2009-2010 intern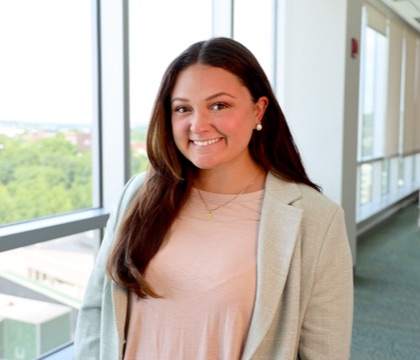 Michaela Botelho
Communications Specialist
2021 intern
In their own words
See what our 2022 interns learned about working at BCBSRI.
Colleges, universities, and programs
Is your school listed? Interns are drawn to BCBSRI from many schools throughout the region.
Boston College
Boston University
Brown University
Bristol Community College
Bryant University
Community College of Rhode Island
Johnson and Wales University
New England Institute of Technology
Northeastern University
Providence College
Roger Williams University
Rhode Island College
Salve Regina University
Skills of Rhode Island Program
University of Rhode Island
University of Connecticut
Year Up Program
Benefits
Working here has so many benefits. Here are the highlights.
Financial
Competitive and transparent pay and bonus plans
Employee 401(k) with 6% company match
Flexible spending account with employer match
Company-paid life insurance
Company-paid dependent life insurance
Company-paid short-term and long-term disability
Public transit reimbursements
Health & well-being
Health, dental, and vision insurance
Well-being programs with employee incentives
Well-being reimbursement
Health savings account with employer contribution
Flexible spending account—medical
Employee assistance program (EAP)
Work life
Flexible work arrangements with telecommuting opportunities
Paid time off (PTO)
6 weeks paid parental leave (20 full weeks bonding time)
Adoption benefit
"Dress for your day" casual dress environment
Onsite fitness center
Paid volunteer program
Education
Tuition reimbursement
Student loan repayment program
College-bound saver 529
Professional development
Learning path & development
Blue University
Mentoring Programs
Leadership Programs
Learning Labs
HR partners
We're looking forward to meeting you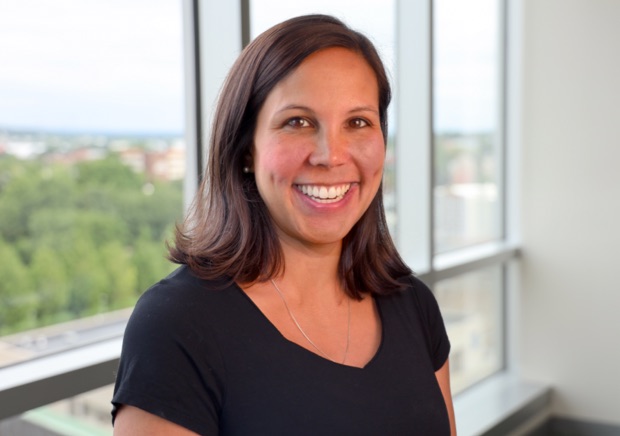 Christine Wright
At BCBSRI since 2009
---
Chrissy leads an HR team that provides strategic support and consultation to our business lines. In 2009 Chrissy joined BCBSRI's intern program and has held numerous HR roles prior to managing the team. Chrissy is an active member in our Disability Inclusion Network employee business resource group.
Jacqueline Sanchez
At BCBSRI since 2004
---
Jackie's career began as a customer service rep providing exceptional service to our members. Jackie participated in our corporate rotational program placing her in a full-time HR role. Jackie is an active member of our Latin@Link employee business resource group.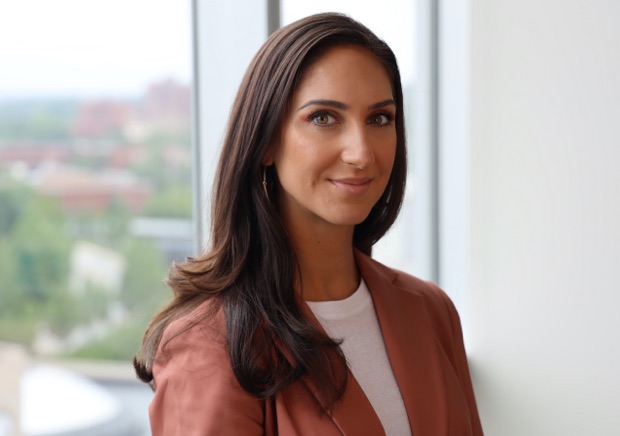 Erin Schyljuk
At BCBSRI since 2018
---
Erin's HR experience prior to joining BCBSRI was with a large Fortune 500 company. Her domestic and international experience has been a terrific match for BCBSRI. Erin is an active member of our Military Services employee business resource group.
Awards & recognition
Don't just take our word for it