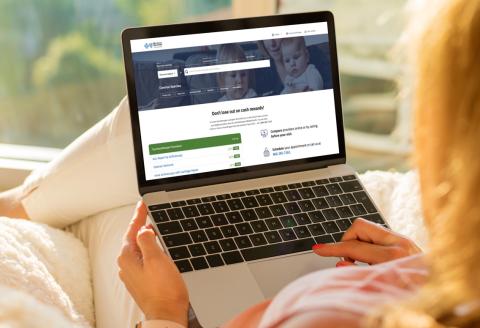 4 tips to help control healthcare costs
When it comes to healthcare expenses, most employees are aware of their deductibles and copays. What they might not always consider, however, are the costs of the services themselves—or how receiving care at a particular location can impact the overall expense. That can mean unnecessary costs for your employees and for your business. Here are some ideas that can help.
Start with preventive care
Promoting preventive care can support more favorable health outcomes for your employees and lower overall costs for your business. Recommended screenings like a mammogram or colonoscopy can often uncover serious health problems in their earlier stages, when they're generally more treatable. (Plus, all Blue Cross & Blue Shield of Rhode Island (BCBSRI) health plans cover preventive services in full when they're received in-network.) An annual well visit provides an opportunity for employees to discuss any concerns with their provider and develop a treatment plan, which can help keep small problems from becoming big challenges.
Promote the right place for the right care
In a serious or life-threatening situation, going to the emergency room (ER) or calling 911 are the only options to consider. For more routine ailments—like a sinus infection, skin rash, or sprained ankle—there are other choices that are equally effective and usually much less expensive, such as retail clinics, urgent care centers, and telehealth services like Doctors Online. Be sure your employees understand their options beyond the ER. It could help to reduce unnecessary healthcare costs—and help keep the ER available for true emergencies.
Encourage comparison shopping
Most of us wouldn't buy an important product or service without comparison shopping first; healthcare doesn't have to be any different. At BCBSRI, members can access an online provider finder and cost calculator to learn what different providers may charge for a particular procedure. In addition, all fully insured BCBSRI plans and certain self-funded plans include a comparison shopping program called SmartShopper® that rewards users for selecting more cost-effective, quality locations. Tools like these can encourage your employees to make more cost-conscious choices—without sacrificing the quality of care they receive.
Revisit your health benefits strategy
Consider a high deductible health plan (HDHP) with a health savings account (HSA) - An HDHP encourages more thoughtful decisions while an HSA provides tax advantages and the opportunity to save for future healthcare expenses.
Think about copays and coinsurance – For employees with chronic conditions, reducing select copays could encourage them to seek more regular care (which might also reduce the likelihood of condition-related complications). Asking employees to pay a percentage of costs via coinsurance could motivate them to take a more active role in decision-making.
Explore a well-being program – Consider an incentive-based approach that rewards employees' healthy actions. In addition to improving employee's physical and emotional health, it could help to improve your claims experience.
Want to learn more ways to help reduce your overall healthcare spend? Contact your BCBSRI account executive today.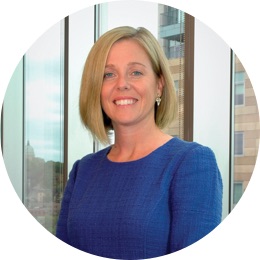 Tara DeMoura
Senior Vice President, Employer Segment
Doctors Online is a telemedicine service provided by American Well®, an independent company that administers Doctors Online on behalf of Blue Cross & Blue Shield of Rhode Island.
In the case of an emergency, you should always call 911. Doctors Online is not intended to replace these services and should not be used in those circumstances.
The SmartShopper program is offered by Sapphire Digital, an independent company. Incentives available for select procedures only. Payments are a taxable form of income. Rewards may be delivered by check or an alternative form of payment. Members with coverage under Medicaid or Medicare are not eligible to receive incentive rewards under the SmartShopper program. SmartShopper is not available for BCBSRI's fully insured HSA-qualified high-deductible health plans, such as BlueSolutions for HSA.