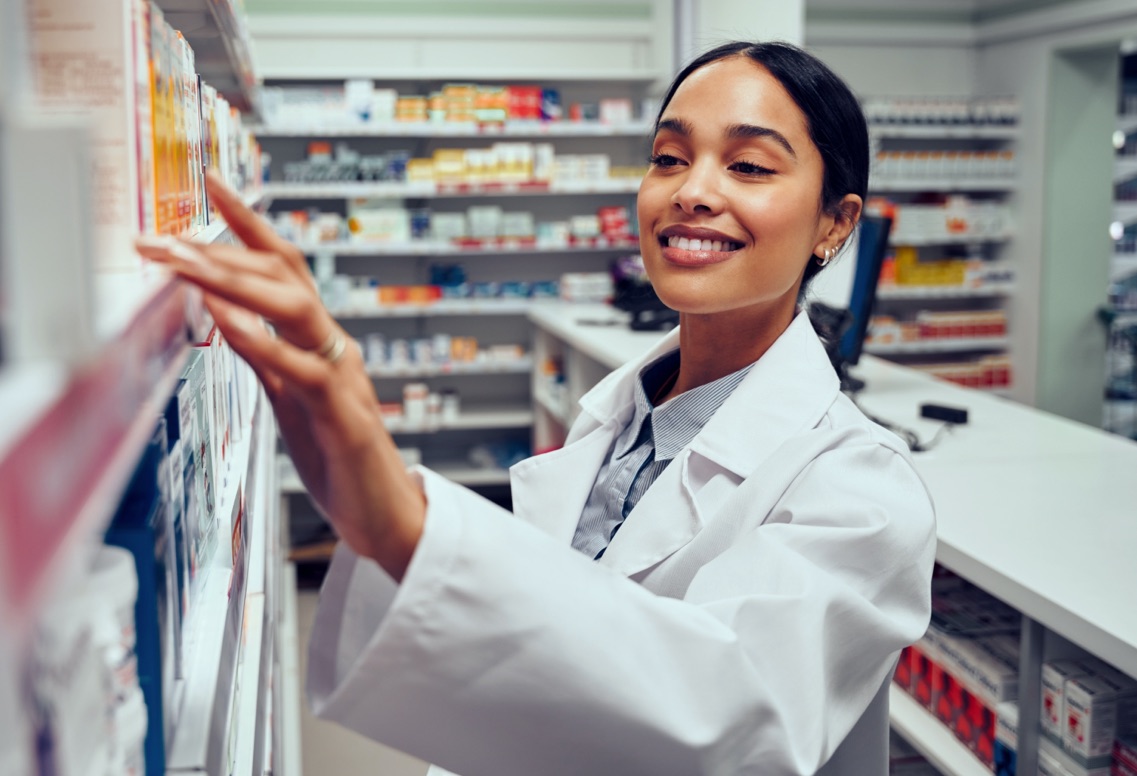 Self-Insured Employers
Why it pays to integrate pharmacy benefits
See how it can help control costs, improve employee health, and make administration easier
If you are a self-insured employer, consider integrating pharmacy and medical benefits. Integration enables a focus on the whole person—not just a prescription, disease, or condition. That can support more effective and timely medical interventions, reduce wasteful spending on ineffective treatments, and improve your employees' overall health. Plus, as an added bonus, benefits administration will be simplified for you and your team.
Lowering claims costs
BCBSRI compiles medical and pharmacy data from a wide variety of sources, which provides access to real-world insights that can drive decision-making.
When the pharmacy benefit is separate (or "carved out"), this opportunity is lost. Pharmacy prescribing information and medication adherence data might be missing or delayed, which can result in increased medical costs and missed opportunities to improve health outcomes.
A comparison of employees who have a chronic condition and integrated pharmacy benefits versus those with the same condition covered by outsourced pharmacy benefits showed:
Costs for employees with asthma - $244 or 27% less per month
Costs for employees with depression - $240 or 25% less per month
Costs for employees with high cholesterol - $159 or 17% less per month
Costs for employees with hypertension - $150 or 15% less per month
Controlling cost trends
The price of medicine—specialty drugs, in particular—continues to rise. BCBSRI helps to control your drug costs trend by:
Managing specialty drugs for both the medical and pharmacy benefit
Understanding the impact of drugs in the pipeline
Identifying controlled substance misuse
Plus, we can work with you to structure benefits in a way that supports greater cost control and ensures your pharmacy network meets your savings, access, and employee needs.
Improving health outcomes
It's worth repeating: Integration enables a more holistic approach to employee health and well-being. For example:
It's easier to identify over- or under-utilization of medications, which provides a greater opportunity for more timely and effective interventions.
Gaps in care can be identified and closed more effectively, which can support better outcomes and lower overall costs for care.
Simplifying benefit administration
Employers who carve out pharmacy benefits often discover—too late—that administering those benefits is complex, in terms of policies, service, pricing, and formularies. For someone without the right experience and expertise (not to mention, the time), it can be overwhelming. That's where BCBSRI comes in. Our team has that expertise and is committed to looking out for the best interests of you and your employees. Plus, when benefits management is centralized, you work with one account team, and your employees have one member ID card to use and one phone call to make when they need help.