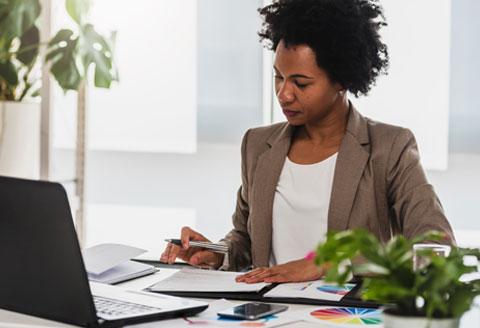 How BCBSRI is addressing the rising costs of healthcare
Like most industries, healthcare is feeling the effects of inflation. Demand for care is rebounding to pre-pandemic levels and the costs associated with services have increased as well, driven in large part by our aging population, the impact of chronic conditions (an estimated six in 10 Americans have at least one), and the rising cost of medications.1
Getting the most value for your healthcare dollar has never been more important. At BCBSRI, we have strategies and solutions that can help your business save while still ensuring access to quality care for your employees.
Transforming healthcare quality and delivery
We're bringing a fresh perspective to healthcare, with strategies to help improve the member experience and manage future cost increases. Among our efforts:
Promoting quality over quantity - Value-based care models incent providers to minimize unnecessary and/or inefficient use of services, which can reduce costs and support better health outcomes.
Developing strategies for specialty medication – BCBSRI is taking active steps to address the skyrocketing costs of medication, including:
Managing specialty drugs for both the medical and pharmacy benefit to ensure the right drug is delivered in the right setting at the right time.
Embedding pharmacists in primary care practices to focus on member outreach, dose optimization, and clinical outcomes.
Establishing value-based contracts that align pharmaceutical payments with outcomes.
Supporting efforts to bring to market low-cost specialty generics and biosimilars.
Identifying high-cost cases for outreach and coordination by BCBSRI care management.
Integrating behavioral health and primary care – A collaborative approach supports earlier detection and treatment of issues, which can help to reduce overall costs and improve employees' quality of life.
Offering more opportunities to save
Earn rewards for healthy habits – With Wellness Premium Reward, your business can earn cash back for your employees' healthy actions. You can enjoy a one-to-one match on employee wellness earnings (up to $300/employee) or up to 8% back on your annual medical premium, depending on your company size and situation. Best of all, your employees can improve their overall health and well-being.
Reduce the cost of routine care and prescriptions – BCBSRI has programs like SmartShopper™ and MedsYourWay™ (our soon-to-launch prescription savings program) that can help employees save on routine medical tests and procedures and pay the lowest available price on their eligible medications.
Bundle coverage for greater savings and convenience – When you combine medical and dental coverage through BCBSRI, your business reaps the benefits of discounted premiums and more efficient plan administration. That means fewer headaches for you and a more connected care experience for your employees. 
Contact BCBSRI to learn how we can help your business.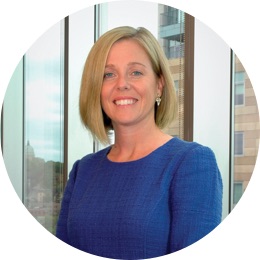 Tara DeMoura
Senior Vice President, Employer Segment
Wellness Premium Reward is available as a plan enhancement for fully insured large group employers, subject to terms and conditions as set forth in applicable Sales Agreement between employer and BCBSRI. BCBSRI will work with self-funded employers to design a custom wellness program.
The SmartShopper program is offered by Sapphire Digital, an independent company. Incentives available for select procedures only. Payments are a taxable form of income. Rewards may be delivered by check or an alternative form of payment. Members with coverage under Medicaid or Medicare are not eligible to receive incentive rewards under the SmartShopper program. SmartShopper is not available for BCBSRI's fully insured HSA-qualified high deductible health plans, such as BlueSolutions for HSA.
MedsYourWay is a drug discount program administered by Prime Therapeutics LLC, an independent company contracted by Blue Cross & Blue Shield of Rhode Island (BCBSRI) to provide pharmacy benefit management services.