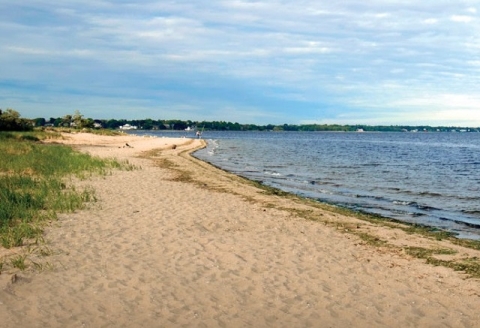 How BCBSRI is tackling the behavioral health crisis
The American Academy of Pediatrics (AAP) recently declared children's mental health a national emergency, citing the toll of COVID-19 as a key factor. The pandemic has been equally difficult (or even more so) for adults, especially those grappling with depression, substance use, and similar challenges. Access to comprehensive behavioral healthcare has never been more important—for your employees and their families. Here's what Blue Cross & Blue Shield of Rhode Island (BCBSRI) is doing to help.
Increasing access to care
Early in the pandemic, BCBSRI expanded telemedicine for behavioral healthcare. Today, we are continuing with coverage for telemedicine at all levels of behavioral healthcare (except inpatient and residential). In addition, we are:
Waiving prior authorizations for in-network behavioral health services—requiring only a notification instead—to empower providers and enable them to determine the appropriate care for their patients
Investing in community behavioral health organizations to increase access to care
Promoting full integration of behavioral healthcare into primary care to enable earlier identification and treatment of issues as well as easier and quicker access to services
Working to reduce overall costs for employers by enhancing utilization of services
Providing services across the care spectrum
BCBSRI has resources for all stages of emotional well-being. For more advanced care, our program offerings include the following:
For children and adolescents
Children & Family Intensive Treatment (CFIT) – Designed for at-risk children with moderate/severe psychiatric symptoms, CFIT offers therapy, medication consultation and management, support services, and case management coordination.
Pediatric Psychiatry Appointments – Child and Family Psychiatry of Cranston, RI provides urgent appointments for BCBSRI pediatric members in need of an evaluation.
For adults
Butler Hospital Transitional Outpatient Program (TOP) – TOP provides focused, short-term care (including counseling, medication management, and case management) to patients immediately following discharge from an inpatient stay.
HealthPath – For recently hospitalized or at-risk members, this program provides multidisciplinary treatment options and more intensive services to facilitate recovery.
Peer Recovery Coaching – BCBSRI is the first commercial health plan to cover this peer-driven program, which is designed to help members with behavioral health and/or substance use disorders with treatment, recovery, and maintaining treatment gains.
Where to learn more
For more information on BCBSRI behavioral healthcare services, please visit our employer website or speak with your BCBSRI account executive.
For tips on protecting your children's mental health (as well as your own), read this Rhode Ahead interview with Karyn Horowitz, MD, Chief Medical Officer at Bradley Hospital and Director of Child Outpatient Psychiatry at Lifespan.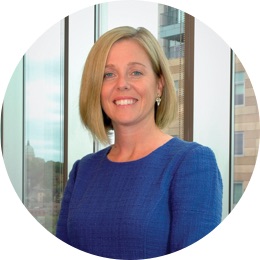 Tara DeMoura
Senior Vice President, Employer Segment