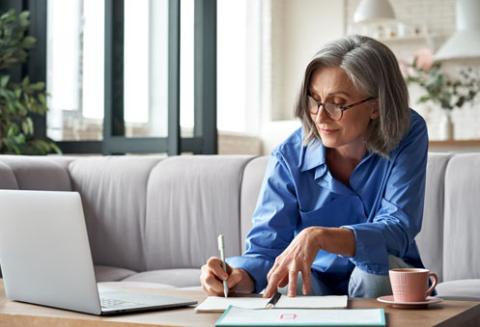 It's time to reconsider retiree benefits
The job market has changed dramatically over the past two years. Attracting—and retaining—top talent is more challenging than ever. Companies are seeking new ways to enrich their benefit offerings without overextending their budgets. Adding retiree benefits, like a 5-Star Medicare plan from Blue Cross & Blue Shield of Rhode Island (BCBSRI), could be the solution.
Employees value access to comprehensive healthcare at every stage of their career, and the need for quality coverage grows even more important as we age. Some individuals may worry they'll lose important health benefits if they retire. As a result, they continue working and delay their well-deserved next phase of life—a decision that could adversely affect their employer's bottom line as well. Providing retiring employees with another option, like a Medicare Advantage (MA) plan from BCBSRI, ensures they'll have access to quality care and valuable extras so they can move into retirement with confidence. (Your business will enjoy significant benefits as well.)
Real advantages for retirees 
For retirees, BCBSRI's HealthMate Coast-to-Coast for Medicare Group (PPO) offers:
Nationwide provider network—a big plus for individuals who travel often or split their time between homes
Flexibility—retirees can enroll no matter where they live in the U.S.
Extensive pharmacy coverage levels (including gap coverage)
Flat dollar copays on most in- and out-of-network benefits
Dental services, vision hardware, and hearing aids
$0 national gym membership and local fitness classes at Your Blue Store locations
Robust over-the-counter (OTC) benefit
Real advantages for employers
For employers, a Group MA plan from BCBSRI means:
Significant savings potential over commercial plans
No added costs, unless you opt to fund some or all of the premiums for a given time 
Fewer administrative headaches—our Medicare experts provide education and support to your HR team, your retirees, and interested employees
Direct billing to retirees or a split billing option, if appropriate
Confidence—because your retirees will have the peace of mind that comes from a trusted name like "HealthMate," as well as the reassurance of a 5-Star plan designation
Options to fit your business
Individual Medicare plans are another option. If an employee wants to continue working past age 65, they can move from your commercial coverage to an Individual MA plan. They'll enjoy access to quality coverage and plenty of extras, and your company could see savings. Plus, just as with a Group MA plan, BCBSRI will still manage the education, onboarding, direct billing, and operational support.
Why 5-Stars matters
Medicare Advantage plans nationwide are evaluated annually by the Centers for Medicare and Medicaid (CMS) for quality measures such as keeping members healthy, managing chronic conditions, and ensuring member satisfaction. BCBSRI plans have earned 5-Stars, the highest designation. Members enrolled in 5-Star plans generally experience lower out-of-pocket costs, higher member satisfaction, better health outcomes, and a best-in-class-provider network.

With so many options and so many ways to save, a Medicare plan from BCBSRI could make a real difference to your business. To learn more, contact Mark Thomas, BCBSRI Group Medicare Account Executive, at (401) 459-2409.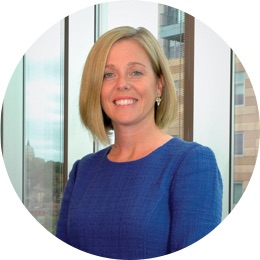 Tara DeMoura
Senior Vice President, Employer Segment