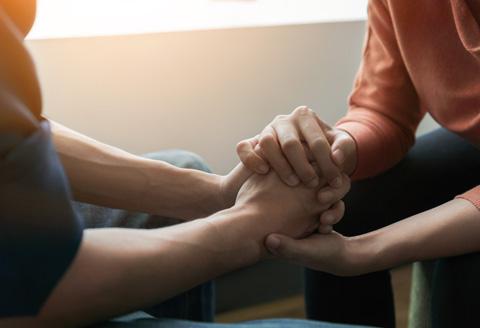 Strategies and services to promote employee well-being
Employee well-being continues to be a key concern among Blue Cross & Blue Shield of Rhode Island (BCBSRI) clients. Here are some of the ways BCBSRI is working to deliver innovative care models, comprehensive care services, and self-guided solutions to your employees and their families.
Integrating behavioral health with primary care
In a patient-centered medical home (PCMH), a BCBSRI member has access to an integrated team that is led by a primary care provider (PCP) and includes behavioral health specialists, pharmacists, and other health professionals. One example is the Women's Medicine Collaborative at Lifespan. In a pilot program launched with BCBSRI, the practice's PCPs receive support from BCBSRI to identify and treat patients with depression, anxiety, and other mental health conditions. Members can connect with a behavioral health provider during their PCP visit and then continue to receive care from their PCP, or they can switch to a behavioral health provider for ongoing treatment. This approach can reduce stress for the member, increase efficiency of services, and support more positive health outcomes.
Supporting members when they need it most
BCBSRI offers comprehensive services for anxiety, depression, substance use disorders, eating disorders, grief, and other conditions. 
In addition to traditional in-person counseling, members may also access virtual therapy appointments, either through their plan providers or through Doctors Online, for those plans that include the service. For individuals requiring more than office visits, BCBSRI offers options ranging from outpatient programs that enable members to continue working to 24/7 inpatient services for those who are in crisis or have severe symptoms. In partnership with community providers, BCBSRI offers additional programming for adults and specialized care for children and teens. You can learn more about any of these services here. 
BCBSRI does not require members to get a referral for outpatient counseling and medication services. However, if the member is comfortable doing so, it's often helpful first to discuss symptoms with their PCP. If a member needs help finding a provider or program, they can:
Call BCBSRI's Behavioral Health Line at 1-844-427-2205 to locate suitable providers and/or connect with a behavioral health case manager if desired.
Use the Find a Doctor tool available through their myBCBSRI account.
Contact BCBSRI customer service at 1-844-426-3091. 
Promoting self-care and well-being
Self-care can help individuals reduce stress, increase happiness, adapt to changes, and recover from setbacks, reports Mental Health First Aid. So why aren't more people doing this? Simply put, they think it will be too time-consuming. That's why BCBSRI developed the Take 5 for You well-being series. Take 5 for You promotes quick, simple steps individuals can take—using mindfulness, movement, nutrition, and sleep strategies—to feel more balanced, in control, and ready for life's challenges. The series is self-directed so members can choose what works for them, and it includes BCBSRI wellness program resources, expert advice, and other tools. Today, Take 5 for You is available through the Employer Toolkit. Soon, we'll announce an exciting change that will expand available resources and make the series easily accessible to all members.
If you'd like to share information about BCBSRI behavioral health programs and resources with your team, visit the BCBSRI Employer Toolkit for ready-to-send materials. If you have questions regarding anything in this article, please contact your BCBSRI account executive.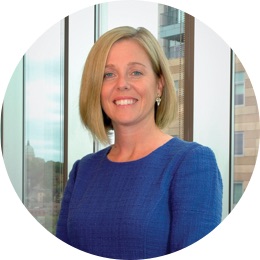 Tara DeMoura
Senior Vice President, Employer Segment