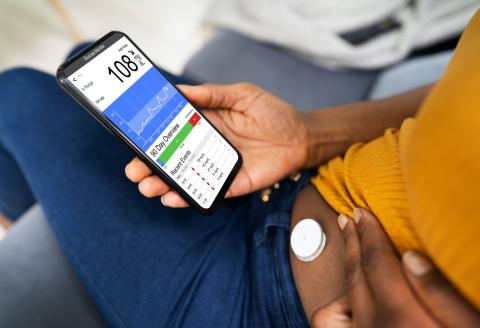 Strategies to support employees with chronic conditions
Our nation spends $3.8 trillion on healthcare annually—90% of that is related to people with chronic and mental health conditions.1 Today, six in 10 Americans live with at least one chronic condition, such as diabetes or cardiovascular disease, and many have more than one.2
How much of your company's annual healthcare expense is related to chronic and mental health conditions? More importantly, what can you do to support these employees so they can live healthier lives—and you can lower your costs? Here are some ideas.
Look at your current health plan.
Plans that require or incentivize care coordination through a primary care provider (PCP) can help to ensure employees are getting all the services they really need. Also, look for options with enhanced benefits, such as an annual foot and eye exam for people with diabetes.
Don't forget dental coverage.
Studies have shown that treating gum disease can help to lower annual medical costs and even reduce hospital admissions for patients with diabetes or heart disease3. Blue Cross & Blue Shield of Rhode Island (BCBSRI) Dental, for example, includes expanded services for at-risk members.
Explore clinical care initiatives.
At BCBSRI, our clinical care team works directly with members dealing with chronic health conditions. Participation is completely voluntary, and the programs are structured to meet the individual's needs—whether it's educating a newly diagnosed member, working with doctors to close gaps in care, or assisting someone in managing their medications. Plus, we now offer virtual care management, for even greater flexibility and convenience.
Go digital.
Research has shown that interventions via telehealth (defined here as healthcare delivery through mobile phone or computer technology) can help individuals with chronic conditions improve their medication adherence, clinical outcomes, and dietary habits.
At BCBSRI, we offer digital programs for members living with diabetes, prediabetes, or cardiovascular disease that are designed to:
Teach participants how to identify and overcome barriers to managing their conditions—including the often-overlooked emotional barriers.
Offer real-time analytics and feedback to help members understand what their numbers mean—and what to do about them.
Enable an individual's health team to monitor their progress via multi-modal reporting.
Build a better well-being program.
Start with the basics, like promoting healthier food choices and increased physical activity. Then, add specialized content, such as tips on living with diabetes or heart disease, managing stress, and building resilience. In addition:
Make it fun. Include positive reinforcement and a game-like element, such as earning badges or points, to encourage ongoing participation.
Create company-wide step challenges or other events to increase engagement. You might be surprised how motivating a little interoffice competition can be.
Consider aligning your health savings account (HSA) contributions, if applicable, to program achievements or offer other incentives for reaching certain milestones. (Of course, consult your legal or tax advisor.)
Reward yourself. At BCBSRI, our Wellness Premium Reward program offers cash-back rewards to fully insured employers, based on their employees' healthy activities.
For more tips on helping employees manage their health challenges, contact your BCBSRI account executive today.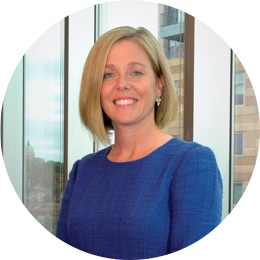 Tara DeMoura
Senior Vice President, Employer Segment