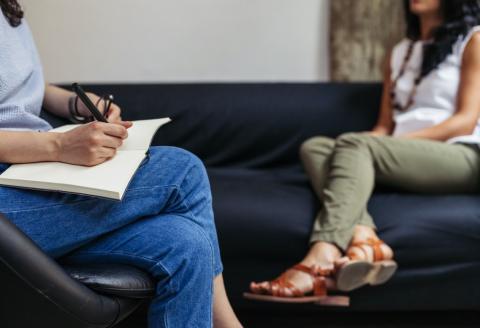 What employers need to know about behavioral health
As employers, we can play a pivotal role in helping employees manage behavioral health challenges. Our country is facing a mental health crisis—one exacerbated by the stress, isolation, and uncertainty of the year-long pandemic—and many of our employees are suffering. Experts believe that by openly discussing mental health conditions, promoting available resources, and encouraging employees to seek treatment, we can help to reduce the stigma often associated with mental health challenges and help our employees live healthier, happier lives.
Helping members when they need it most
As Blue Cross & Blue Shield of Rhode Island (BCBSRI) plan members, your employees have access to comprehensive services for anxiety, depression, substance use disorders, eating disorders, grief, and other conditions.
In addition to traditional in-person counseling, virtual therapy appointments are available, either through our plan providers or through Doctors Online, for those plans that include the service. For members requiring more than office visits, our comprehensive services range from outpatient programs that enable members to continue working to 24/7 inpatient services for members who are in crisis or have severe symptoms. In partnership with community providers, BCBSRI offers additional programming for adults as well as specialized care for children and teens.
Our website offers detailed information regarding these care options. Employers can also use the BCBSRI Employer Toolkit to access employee-ready materials that discuss behavioral healthcare and highlight available resources.
Getting started
BCBSRI does not require members to get a referral for outpatient counseling and medication services; however, if the member is comfortable doing so, it's often helpful first to discuss symptoms with their primary care provider (PCP).
Members can also contact BCBSRI's 24-hour Behavioral Health Line (1-800-274-2958) for assistance locating suitable providers and/or connecting with a behavioral health case manager if desired.
The Find a Doctor tool and BCBSRI customer service (1-800-639-2227) are additional resources to consider.
By educating our teams about mental health challenges, promoting the use of available resources, and supporting employees in treatment, we can make a real difference in the health and well-being of our colleagues. For more information on behavioral healthcare available through BCBSRI, please contact your account representative.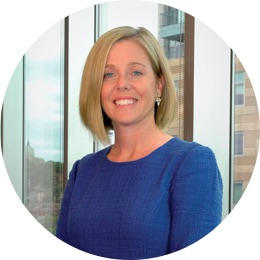 Tara DeMoura
Senior Vice President, Employer Segment
Please note: Some programs are not available to members with Medicare Advantage or Plan 65. Coverage and cost sharing vary depending on the plan. To see plan-specific coverage and costs, please refer to the Subscriber Agreement or contact the number on the member ID card.