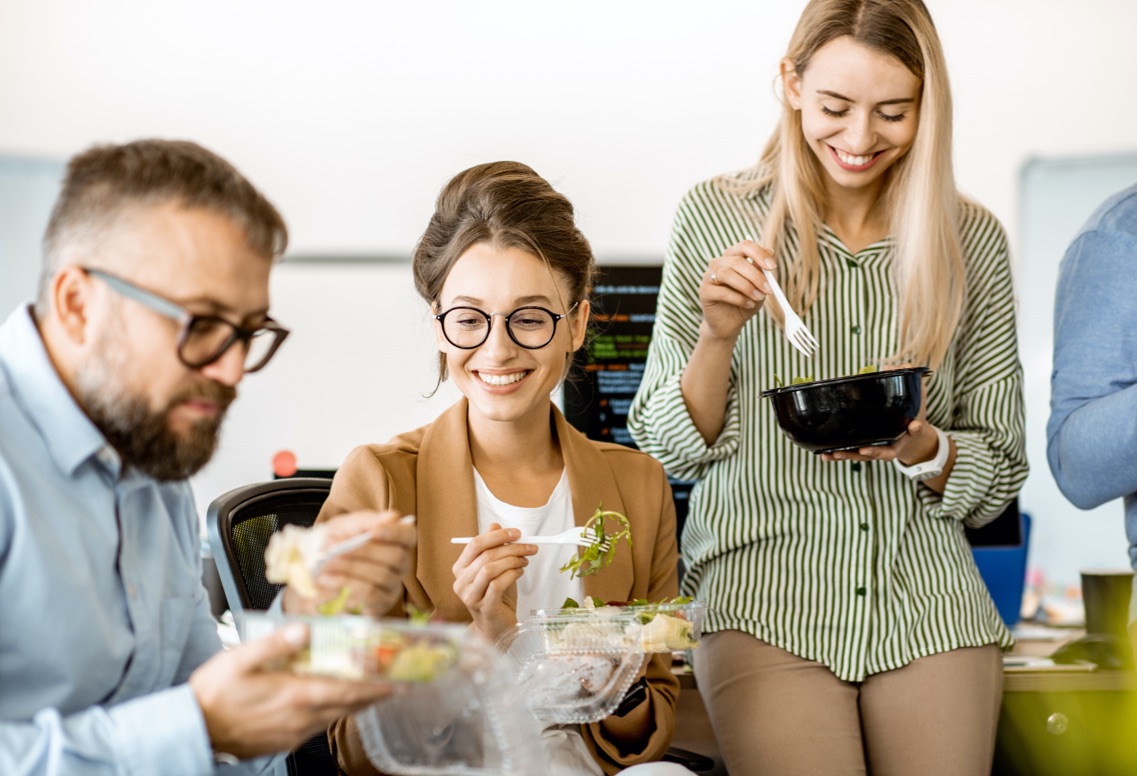 Healthier Workforce
Comprehensive support for employees
Help your employees thrive on and off the job
Your employees are the lifeblood of your business, and their physical and emotional well-being is a top priority. Learn more about wellness programs, chronic condition support, comprehensive behavioral healthcare, and other solutions to help your employees thrive—on and off the job.
Encouraging a healthier lifestyle
BCBSRI well-being programs help employees manage their physical and emotional health, which can:
Improve their quality of life
Reduce risk factors for certain health conditions
Increase work engagement and satisfaction
Help to lower overall healthcare costs over time
Powered by Virgin Pulse®, the BCBSRI wellness platform helps employees build and maintain healthy habits, such as eating well, improving sleep, increasing physical activity, and practicing mindfulness.
Employees can tailor the experience to their specific needs and interests.
Positive reinforcement, digital coaching, and a game-like component (earning points) encourage participation, which can support continued use and lasting behavior change.
Engaging at-risk employees
Specialized programs offer workable strategies to help support behavior change.
Whil – Developed with credentialed experts, Whil offers evidence-based, digital advice on mindfulness, self-awareness, and stress management to help employees manage ongoing change.
VP Transform for Weight Management – Members learn how to develop long-lasting lifestyle habits that can support moderate and sustainable weight loss and increased physical activity— which can help them avoid the complications and costs associated with weight-related health issues.
VP Transform for Prediabetes - Employees at risk of developing type 2 diabetes can learn how to take a more active role in their health in order to help avoid the complications and costs associated with diabetes.
Livongo – This engaging, online program uses a whole-person approach that includes both physical and emotional health to help participants manage their diabetes, prediabetes, and cardiovascular health.
These programs are currently available for self-funded plans only.
Improving outcomes through clinical care
Six in 10 Americans live with at least one chronic disease, such as diabetes or heart disease.1 Without the right information and support, managing that condition can feel overwhelming. That's where BCBSRI's clinical care team can help. Our nurses will work with employees battling chronic conditions and their doctors to help explain the situation, develop a treatment plan, manage their medications, and connect them with other resources.
Exploring the Rhode to Resilience
Developed with BCBSRI experts, these short, engaging videos explain how a more resilient mindset can help employees manage stress and deal with life's setbacks. Topics include gratitude, connection, perspective, and purpose—and each module offers helpful tips and simple exercises to try.
Offering support when it's needed most
As BCBSRI members, your employees have access to comprehensive services for anxiety, depression, substance use disorders (including opioid use), eating disorders, grief, and other conditions.
In addition to traditional in-person counseling, virtual therapy appointments are available, either through network providers or through Doctors Online, for those plans that include the service.
For members requiring more than office visits, our comprehensive services range from outpatient programs that enable members to continue working to 24/7 inpatient services for members who are in crisis or have severe symptoms.
In partnership with community providers, BCBSRI offers additional programming for adults as well as specialized care for children and teens.
Learn more about behavioral healthcare options
Then, visit the BCBSRI Employer Toolkit for employee-ready materials regarding behavioral healthcare and available resources.
Virgin Pulse is an independent company, contracted by Blue Cross & Blue Shield of Rhode Island (BCBSRI) to provide wellness services.
Livongo is an independent company that has contracted directly with BCBSRI to provide diabetes management, weight management and other health benefit programs.
1Chronic Disease Center (NCCDPHP) | CDC
Doctors Online is a telemedicine service provided by American Well®, an independent company that administers Doctors Online on behalf of Blue Cross & Blue Shield of Rhode Island.