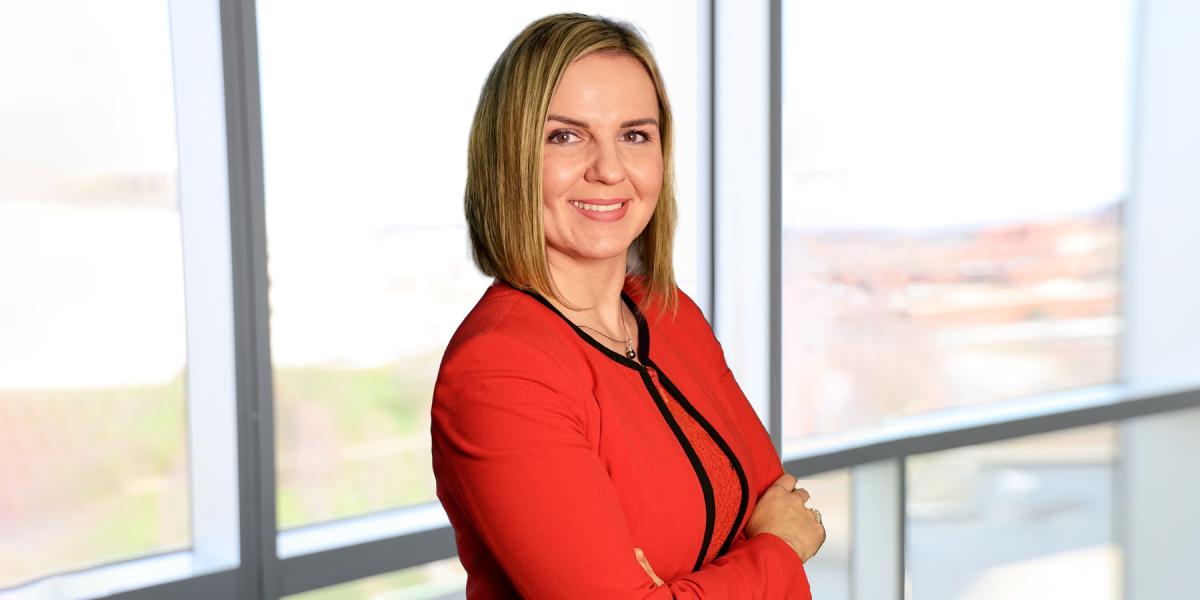 Dec 16, 2022
 Blue Cross & Blue Shield of Rhode Island hires chief people officer
Anastasia Bergmann has extensive experience in healthcare human resources and comes from Point32Health in Massachusetts 
PROVIDENCE, R.I. (Dec. 16, 2022) – Blue Cross & Blue Shield of Rhode Island (BCBSRI) has appointed Anastasia Bergmann, a healthcare human resources leader, as vice president and chief people officer.  
Bergmann comes to BCBSRI from Point32 Health, the organization formed from the merger of Tufts and Harvard Pilgrim Health.  
"We're delighted that Anastasia has joined our leadership team," stated Executive Vice President, Chief Legal Officer and Chief Administrative Officer Michele B. Lederberg. "Her expertise in fostering inclusion and belonging, and her deep understanding of complex healthcare organizations make Anastasia a great fit with BCBSRI's culture."   
At Harvard Pilgrim and Point32Health, Bergmann served as vice president, people and culture. She led recruitment, retention, development, succession, and employee experience and engagement, with oversight for human resources business partnerships, talent acquisition and organizational development. She introduced several highly successful initiatives aimed at strengthening culture and commitment to diversity, equity, inclusion and belonging. 
Under her leadership, Harvard Pilgrim achieved Best Place to Work designations from both the Boston Business Journal and The Boston Globe and was named a Top 10 Employer of Choice by the Globe.  
Bergmann has previously worked at UMass Memorial HealthAlliance Hospital and at Children's Hospital Boston. 
Bergmann earned her master's degree in human resource management from Emmanuel College in Boston and her bachelor's degree in financial management from Technical State University in Ulyanovsk, Russia. She is a board member at the Kennedy Donovan Center, a human services provider for adults and children with developmental disabilities. 
Bergmann resides in Holliston, Mass.