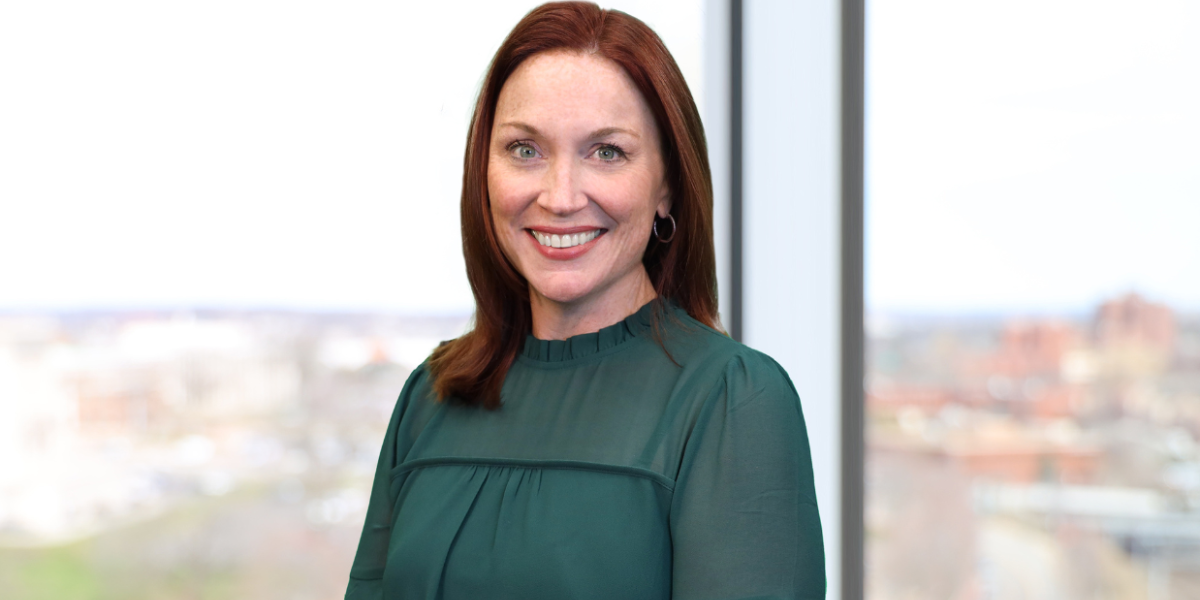 Mar 7, 2023
Supporting community groups to build healthier communities
Carolyn Belisle, managing director of corporate social responsibility
Two decades ago, when a new health-focused corporate grant program emerged in Rhode Island, one of the first recipients was a fledgling group with ambitions to organize Providence youth to lead campaigns to curb violence and prevent disease.
The group was Youth in Action and the new funding source was Blue Cross & Blue Shield of Rhode Island's BlueAngel Community Health Grant program. The fact that both are still going strong today helps underscore the value and lasting impact of businesses collaborating with the right partners – local organizations that know best how to address the needs of their communities.
As we celebrate 20 years of annual BlueAngel grants, we're humbled by the program's growth and evolution. Looking back, we're struck by the serious public health challenges Rhode Islanders have faced, and by the remarkable ways in which we have come together to help those in crisis or to empower communities that have been historically and systematically disenfranchised.
In 2002, when Youth in Action secured funding, BlueAngel grants were awarded to seven non-profit organizations and totaled $144,000. Recently, we awarded $740,000 to 11 organizations.
The numbers speak to the need, and the stories behind the grants shed light on Rhode Island's health challenges – perennial issues that require constant vigilance, rapid responses to emerging diseases, and thoughtful approaches to improving public health.   
The first round of grants, for example, reflected basic needs like free dental services for underserved populations. But we also funded Youth in Action's activities around HIV/STD prevention, a decade after the death of Ryan White, who had been barred from school because he had AIDS.  Another grant addressed case management for lead-poisoned children and coincided with Rhode Island's landmark passage of the Lead Hazard Mitigation Act of 2002.
In recent years we have strategically supported areas outside of traditional healthcare linked to poor health. These efforts to address so-called social determinants of health – including employment, education, living conditions, food insecurity, and structural discrimination – are also aimed at ending health inequities that persist for racial, ethnic, and other diverse populations.
For several years, BlueAngel grants addressed childhood obesity, which disproportionately affects under-resourced communities. Grants have supported a variety of programs, including cooking classes at the Boys & Girls Club of Providence and family dinners and a food pantry at the Dr. Martin Luther King Jr. Community Center in Newport.
Our most recent grants focus on safe, high-quality, affordable housing, which is at the forefront of discussions among top state officials and community leaders. Our own RI Life index – a collaboration with Brown University's School of Public Health – consistently finds that diverse groups of Rhode Islanders view affordable housing as a growing barrier to health and well-being.
Starting in 2020, we redirected all BlueAngel community grants to housing. This year, for example, funding went to Habitat for Humanity in South Kingstown to build seven single-family homes and to West Elmwood Housing Development for homebuyer education classes in Spanish. We also embrace Westbay Community Action's innovative program to intervene when hoarding behaviors may lead to homelessness. In the past four years, these grants at the intersection of housing and health have totaled $2.1 million.
We have learned many valuable lessons through the years about building healthier communities. With that has come an appreciation for striking a delicate balance between relying on the expertise of our community partners yet doing more than simply writing a check. We never want to be in the way or in the weeds of organizations whose mission is best delivered by them, whose experts are invaluably guided by their own lived experiences. So, we strive to actively listen to better understand their communities and concerns, and to bring additional resources to bear, including our colleagues' time and talent. In this way, we hope to continue enabling organizations to do their best work – work that is critical to every facet of the health of Rhode Islanders.