Earn Up to $200 in Rewards 
Your wellness program from Blue Cross & Blue Shield of Rhode Island is powered by the fun Virgin Pulse® app. You can access your program by going to join.VirginPulse.com or downloading the Virgin Pulse app at the Google Play or Apple App store.1
It's easy to use—and rewarding.
Set your own goals
Track healthy activities
Challenge your friends
Earn rewards from Amazon.com®, Nike®, CVS Pharmacy®, and many others.2
4 simple steps to be rewarded
1. Sign up.
Go to join.VirginPulse.com or download the Virgin Pulse app at the Google Play  or Apple App store.3
Choose Blue Cross & Blue Shield of Rhode Island as your sponsor.
Connect your Fitbit® or other wearable device to track and sync steps with the app.
2. Start tracking.
Track activities, from steps to full workouts to spending time with pets.
Use daily to-do cards.
Check in with weight and blood pressure.
Join well-being challenges with others
3. Earn points for healthy activities.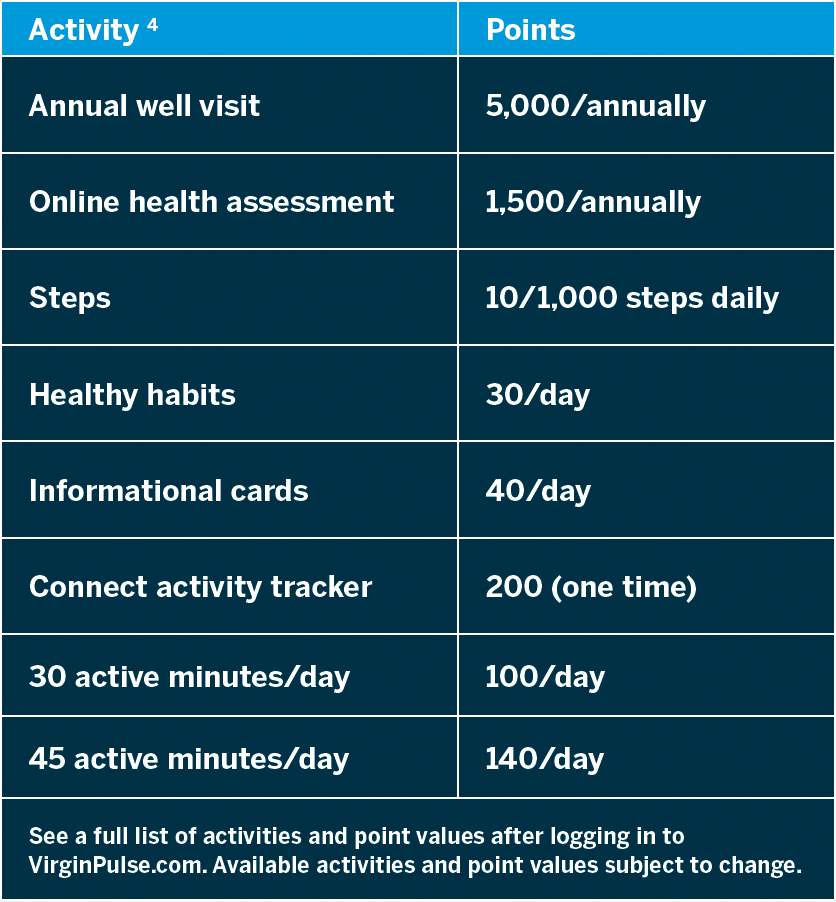 4. Get rewarded.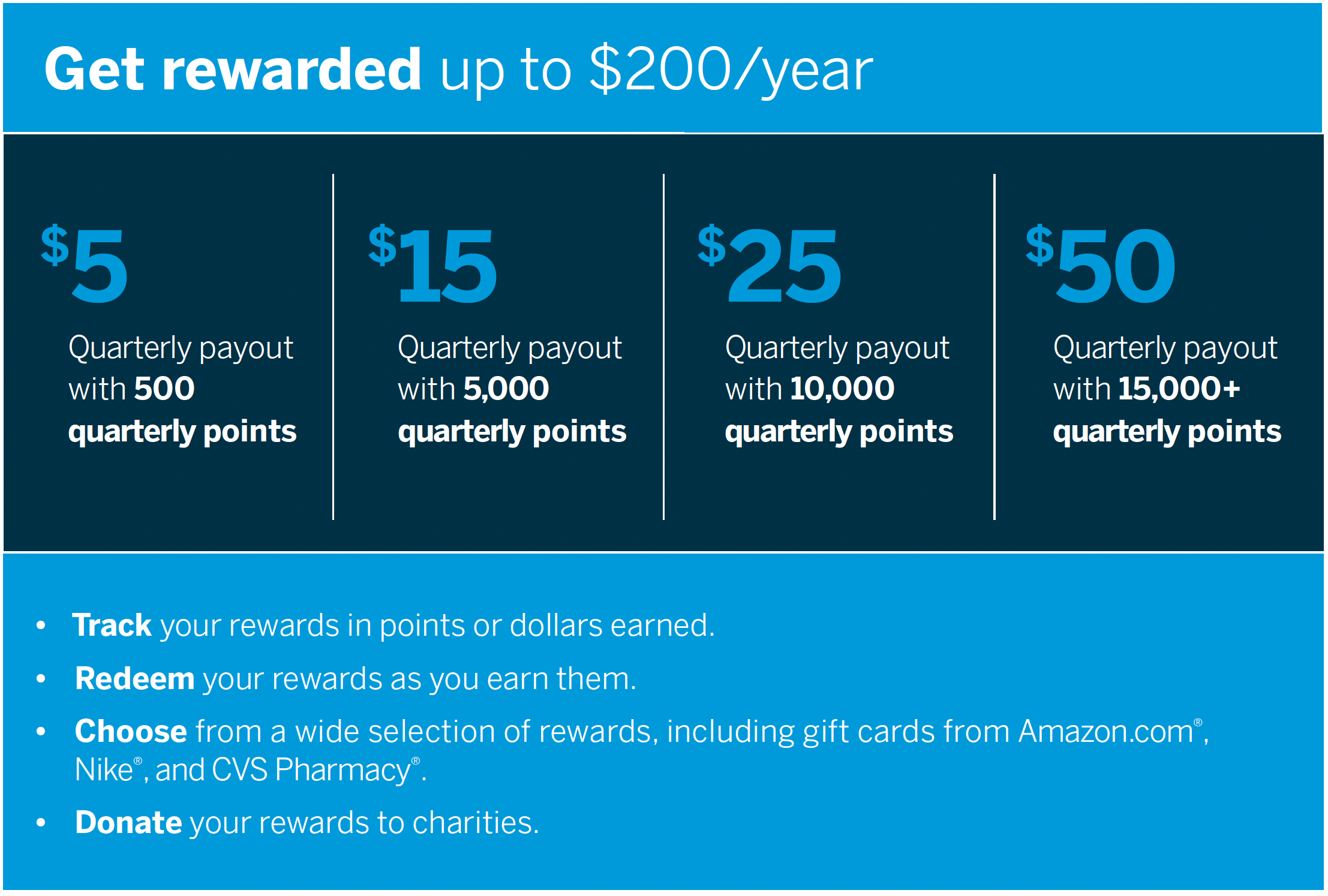 1Apple and the Apple logo are trademarks of Apple Inc., registered in the U.S. and other countries. App Store is a service mark of Apple Inc. Google Play is a trademark of Google Inc.

2Complete healthy activities like seeing your doctor for an annual wellness visit and completing an online health assessment (if applicable), and earn up to $200 in rewards (up to $50 each quarter) from various retailers redeemable online or through the Virgin Pulse mobile app!

3Standard mobile phone carrier and data usage charges apply. The downloading and use of the Virgin Pulse mobile app is subject to the terms and conditions of the app and the online stores from which it is downloaded.

4If you think you might be unable to complete an activity for a reward under this program, you might qualify for an opportunity to earn the same reward by different means. Contact us and we will work with you (and, if you wish, with your doctor) to find an activity with the same reward that is right for you in light of your health status.

Your participation in our wellness programs is voluntary. We reserve the right to end wellness programs at any time. Rewards may be taxable income.

Virgin Pulse® is an independent wellness company, contracted by Blue Cross & Blue Shield of Rhode Island to provide wellness services.