Jun 20, 2019
BCBSRI Broker Update Profile - Jen Quintella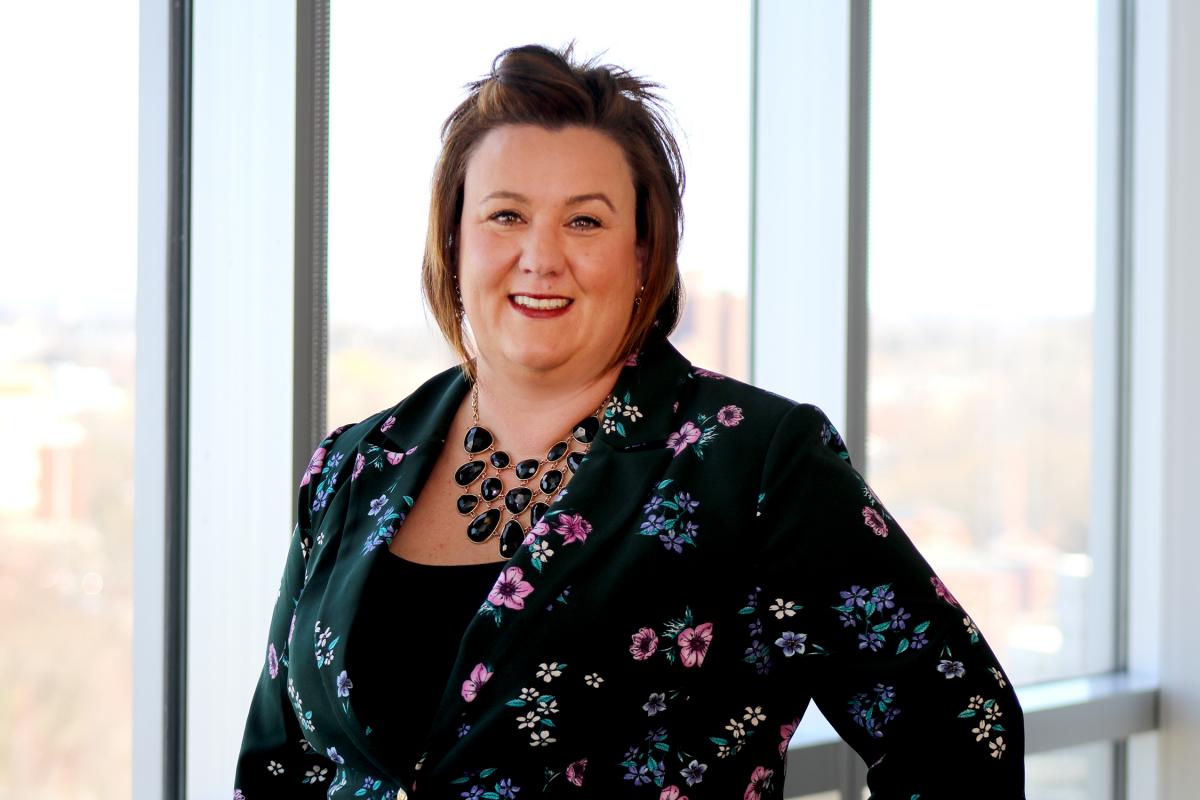 Quintella Knows the Way to Self-insured Success
When you're heading down a long and winding path, it's nice to have someone alongside you who's taken the trip before.
Brokers who are helping clients move from a traditional health insurance model to a self-funded solution now have a group of people at Blue Cross & Blue Shield of Rhode Island (BCBSRI) they can turn to for guidance. One of those people is Jen Quintella, a key account executive in BCBSRI's new Self-Insured Strategic Solutions unit.
"Quite often, when brokers and their clients are looking to make a funding change, they feel uncertain," Jen said. "Brokers who work with us can trust we have the knowledge and experience necessary to help them and our customers make informed decisions and choose the best route."
Before BCBSRI, Jen worked for 15 years at USI, one of the largest insurance brokerage and consulting firms nationwide. That experience gives her a unique understanding of the challenges brokers face as they navigate the complex waters of self-insurance with their clients.
"Having walked in their shoes for the majority of my career provides me with a big advantage when working with brokers," Jen said. "It allows me to anticipate what they need and take a more proactive and consultative approach to helping them deal with our customers' most difficult health insurance problems."
Jen sees the partnership between the Self-Insured Strategic Solutions unit and brokers as a cooperative one that takes the long view.
"My primary goal is to work collaboratively with our customers and broker partners to provide a strategic, multi-year approach to servicing our mutual clients," Jen said. "Brokers can count on us to provide the much-needed attention to detail that will ensure a flawless implementation of customized, self-funded plans, which will help instill confidence in our customers."
Of course, Jen points out, brokers who work with BCBSRI also benefit from the health insurer's vast experience and the resources it's developed while helping local employers provide cost-effective healthcare benefits over the years. That includes a huge network, strong network discounts, and cost transparency.
"Along with its strong local presence, BCBSRI has gained national recognition as a leading health insurer," Jen said. "An important part of my role is to create awareness about all that Blue Cross has to offer. I admire Blue Cross's dedication to the community that we all work and live in and I'm looking forward to working with our customers and brokers to focus on the intricate needs of our self-insured clients and ensure their positive experience with us."
Jen lives with her wife and newly adopted son and daughter. When she's not solving health insurance problems, she enjoys golfing, camping, scrapbooking, and watching her kids play sports. She also finds time to sit on her local Parent Advisory Board and Special Education Advisory Board.