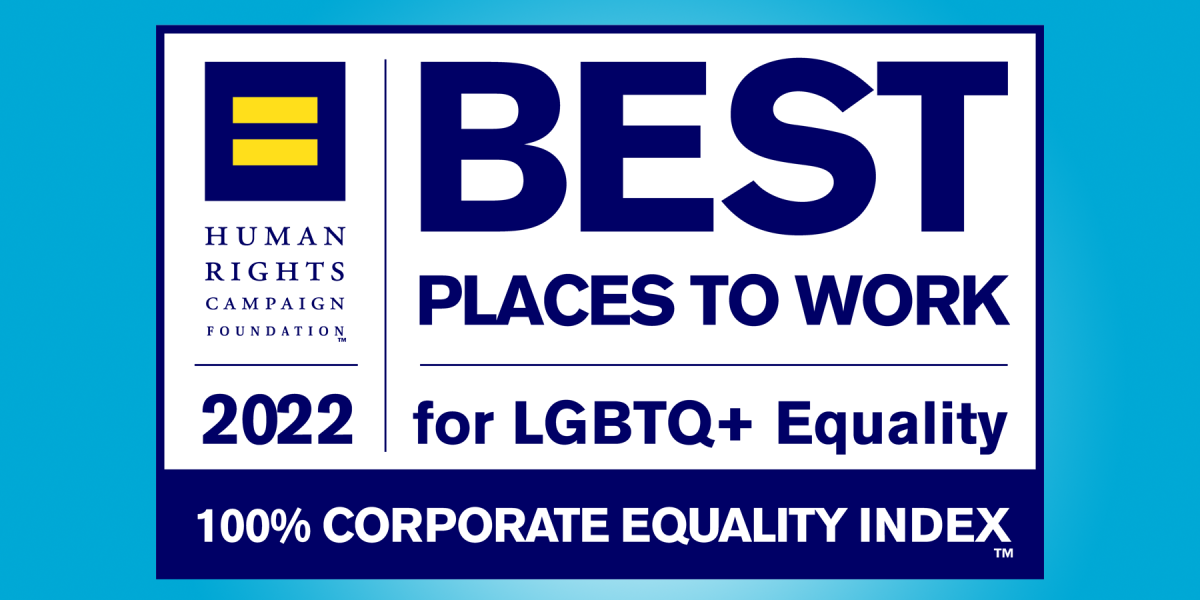 Jan 27, 2022
Blue Cross & Blue Shield of Rhode Island awarded top marks on 2022 Corporate Equality Index for eighth consecutive year
Human Rights Campaign recognizes BCBSRI for its efforts in creating a work environment prioritizing LGBTQ+ equality
PROVIDENCE, RI (January 27, 2022) — Blue Cross & Blue Shield of Rhode Island (BCBSRI) has again scored 100 percent on the 2022 Corporate Equality Index (CEI), the nation's foremost benchmarking survey and report measuring corporate policies and practices related to LGBTQ+ workplace equality. The only Rhode Island company to do so for the past eight years consecutively, BCBSRI joins the ranks of more than 840 major U.S. businesses that scored top marks this year.
"We are incredibly proud to be recognized as a top-scoring Best Place to Work for LGBTQ+ Equality for eight years running," said Jenny Bautista-Ravreby, BCBSRI diversity, equity and inclusion manager. "Even so, we know that meeting the evaluation criteria is only the first step. We continue to review and evaluate our processes, practices and policies, as there is always work to do to improve equity for the LGBTQ+ community both within BCBSRI and across the state of Rhode Island. We're committed to these critical efforts now and for the future."
The Human Rights Campaign Foundation's continued recognition of BCBSRI's diversity, equity and inclusion (DEI) initiatives, workplace practices and community impact speaks to the company's strong corporate values. BCBSRI's DEI programs include:
The

LGBTQ Safe Zone program

, which certifies healthcare sites that provide the LGBTQ community with safe, affirming and inclusive care.

Diversity Council, which has taken an active role in advocating for DEI through a variety of channels.

Employee business resource groups (EBRGs), including the LGBTQ-focused Blue pRIde.

A company-wide campaign encouraging employees of all identities to add pronouns to their email signatures and disclose pronouns during meetings, thereby creating a more welcoming environment for employees of all genders.
The CEI rates companies on detailed criteria falling under four central pillars: non-discrimination policies across business entities; equitable benefits for LGBTQ+ workers and their families; support for an inclusive culture; and corporate social responsibility. The results of the 2022 CEI showcase how companies promote LGBTQ+-friendly workplace policies in the U.S. and abroad.
For more information on the 2022 Corporate Equality Index or to download a free copy of the report, visit www.hrc.org/cei.