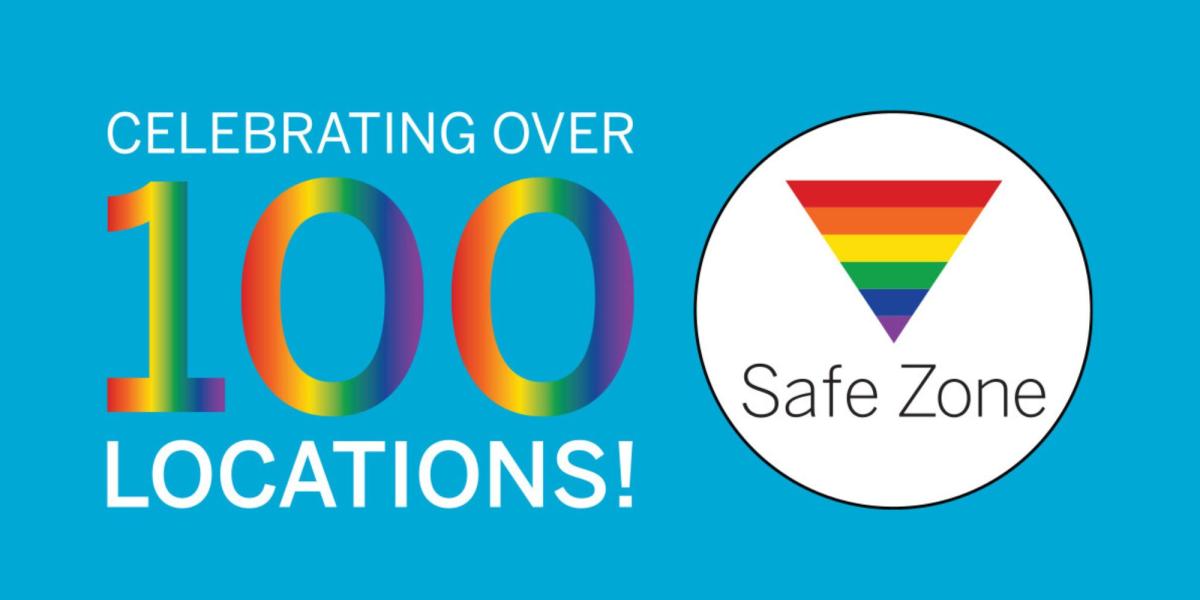 Sep 6, 2023
Blue Cross & Blue Shield of Rhode Island certifies 37 new LGBTQ Safe Zones, bringing total in the state to more than 100
Practices to achieve designation include all 17 Rhode Island Medical Imaging sites, six Tides Family Service locations, and East Bay Community Action Program
PROVIDENCE, R.I. (Sept. 6, 2023) — Blue Cross & Blue Shield of Rhode Island (BCBSRI) has designated an additional 37 healthcare sites as LGBTQ Safe Zones, certifying that they have demonstrated care designed to meet the specific needs of LGBTQ patients.  With these additions, the number of BCBSRI Safe Zones spread out across Rhode Island has topped 100.
This large class of certified providers was bolstered by the commitment of Rhode Island Medical Imaging (RIMI), with all 17 of its sites now deemed Safe Zones. All six locations of Tides Family Services were also certified as Safe Zones. Also achieving the designation was East Bay Community Action Program, the first community action agency to become a BCBSRI Safe Zone. The 37 new sites represent a broad range of adult and pediatric services, including mental health, medical imaging, physical therapy, and obstetrics and gynecology.
"We applaud all of these providers for taking the initiative to join our Safe Zone program and are so pleased to welcome multi-site practices in their entirety, including all locations of RIMI and Tides Family Services," said Farah Shafi, M.D., M.B.A., executive vice president and chief medical officer for BCBSRI. "Being responsive to the unique needs of this community isn't just respectful, it's essential to quality and equitable healthcare. It encourages LGBTQ patients to seek the care they need when they might otherwise put off getting help due to feelings of alienation, fear and stress."
Since BCBSRI launched the program in 2016, 117 healthcare sites have achieved BCBSRI Safe Zone designation.
Scott Gowrie, Safe Zone program lead for BCBSRI, said, "We're so grateful that providers all across Rhode Island and representing so many different types of programs and services, have joined us in this campaign to better serve our long and historically underserved LGBTQ community. The fact that in such a short period of time so many providers have come to us and demonstrated they are truly welcoming of this population speaks to its success and growing popularity."
The following facilities have sites newly designated as Safe Zones:
Wood River Health

Cultivating Minds Counseling Services

Rhode Island Medical Imaging

Thrive Behavioral Health

Hasbro Children's Hospital rehabilitation services

Pappas OPT Middletown (occupational and physical therapy)

The Miriam Hospital Outpatient Rehab Clinic

The Holistic Heart (therapy services)

East Bay Community Action Program (four locations)

Tides Family Services (cognitive behavioral therapy, structured recreation, afterschool programming and more)

Women & Infants Hospital OGCC (obstetrics and gynecology)
Certification requirements for BCBSRI LGBTQ Safe Zones include staff training specific to the care of LGBTQ patients, protection for patients and staff from discrimination based on gender identity or expression, gender neutral bathrooms, inclusive forms and procedures, and a public commitment to connecting with and serving the LGBTQ community.
BCBSRI solicits applications and designates new LGBTQ Safe Zones twice a year. To learn more about the program, or if you are a provider or practice looking to become certified, visit the BCBSRI LGBTQ Safe Zone website.