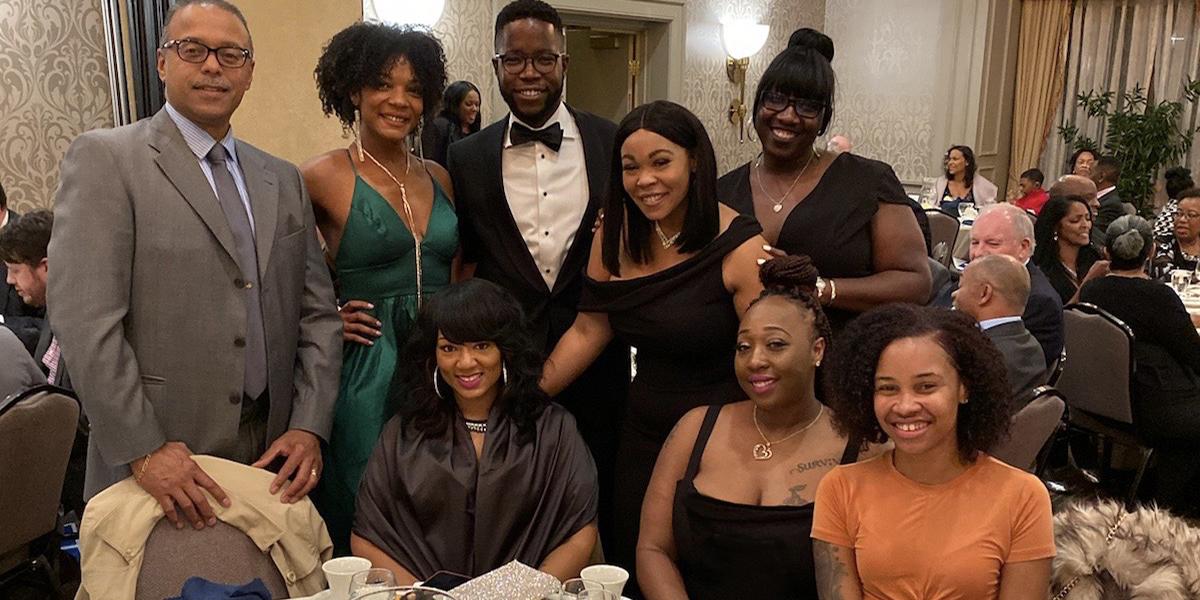 Feb 14, 2020
This Black History Month consider clinical trials – why is minority inclusion so important?
Guillaume Bagal, diversity & inclusion lead, Blue Cross & Blue Shield of Rhode Island
Research has long shown us that minorities are more likely to face health disparities and struggle with issues related to access to care and care management. But, let's take a step back from the front lines of care. What about the research and clinical trials that inform treatment? As we celebrate Black History Month, it's important to continue to work toward closing gaps in diversity and inclusion. And nowhere is that more important than the healthcare field where there is a severe lack of minority representation in clinical trials.
The National Institutes of Health (NIH) National Institute on Minority Health and Health Disparities says that minorities account for fewer than 10 percent of patients enrolled in clinical trials. The underrepresentation of minorities in medical trials is so pervasive that it's directly affecting trial outcomes' effectiveness on minority health. The symptoms of conditions such as heart disease, cancer and diabetes, vary across lines of ethnicity, so if diverse groups aren't part of these studies, then the discoveries, treatments and prevention strategies aren't going to be relevant to minority populations.
In 1993, Congress passed the National Institutes of Health Revitalization Act, which requires the inclusion of more women and people of color in the agency's research studies. While a step in the right direction, participation by minorities has not increased much at all. A recent study found that fewer than 2 percent of cancer clinical trials funded by the National Cancer Institute focused specifically on the needs of minorities.
This lack of representation is especially troubling when it comes to trials for diseases that disproportionately affect ethnic minority groups. For example, ProPublica recently reported that although African Americans make up 20 percent of U.S. multiple myeloma patients and are twice as likely as white Americans to be diagnosed, they only account for 4.5 percent of participants in multiple myeloma trials. This goes back to 2003.
Several obstacles hinder efforts to increase minority participation such as financial and transportation issues and the inability of trials to require specific levels of minority representation (with the exception of NIH). Another challenge often attributed to the low minority participation in contemporary clinical trials is the long history of human participant abuses in medical research, like the Tuskegee Syphilis study.
At Blue Cross & Blue Shield of Rhode Island (BCBSRI) we are committed to creating a diverse and inclusive environment that allows individuals to feel valued, heard and included regardless of socioeconomic and ethnic background. Fostering such an environment is a top priority for our organization and for our employee business resource groups (EBRGs) in particular.  
Our Black Council @ Blue EBRG is committed to improving minority health, including addressing the lack of minority representation in clinical trials, but also tackling issues like heart disease and diabetes that disproportionately affect African Americans. The American Heart Association cites the average lifespan of African Americans as significantly shorter than white Americans, mostly because of heart disease and stroke. According to the CDC black women are three to four times more likely to die from pregnancy-related causes than their white counterparts, - a disproportionate rate that is higher than that of Mexico, where nearly half the population lives in poverty.
The Black Council @ Blue will join other EBRGs at BCBSRI in a newly launched initiative to get out in to the community and teach a healthcare basics course as a way of better equipping minority groups to navigate the confusing world of healthcare. The goal is to empower others to take an active role in their healthcare and better understand their obstacles and needs. This is a step toward a more inclusive healthcare landscape, one where all interests are represented when it comes to important medical research. During Black History Month -- and well beyond -- it's important that we all play our part in supporting and encouraging diversity in all aspects of our health.