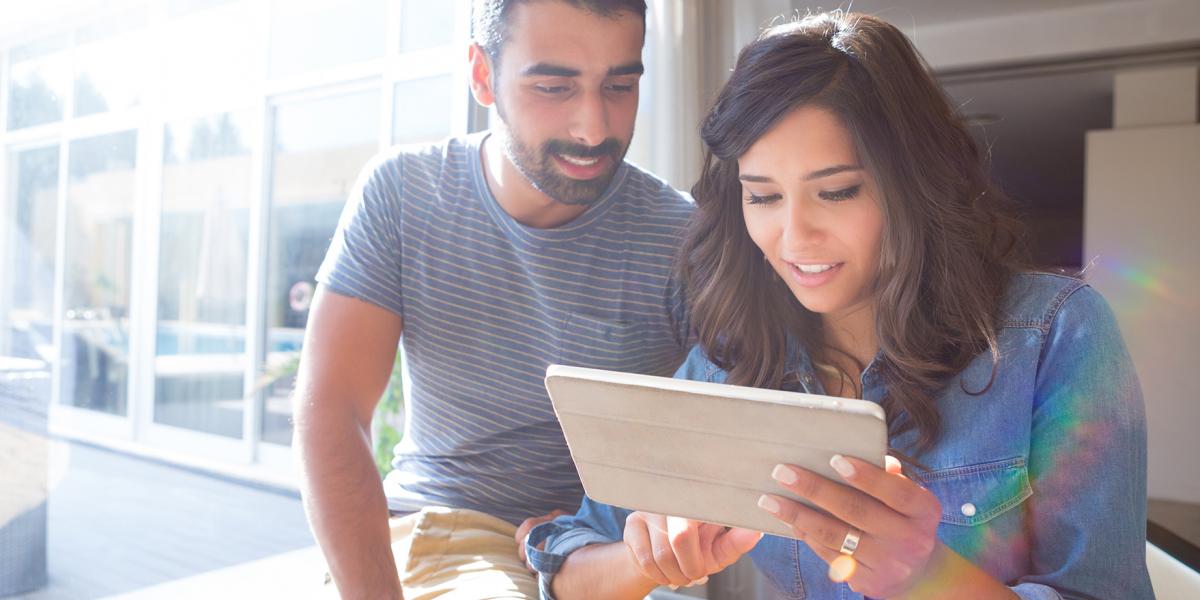 Jul 11, 2019
Engaging our members and the community through social media
Vicki Dodge, social media coordinator, Blue Cross & Blue Shield of Rhode Island
Passionately leading a state of health and well-being for all Rhode Islanders is the foundation for our vision at Blue Cross & Blue Shield of Rhode Island (BCBSRI). One way we can do this is to give Rhode Islanders easy access, on platforms they use regularly, to health and wellness information. This is where BCBSRI's social media platforms -- Facebook, Twitter, LinkedIn, Instagram and YouTube -- come into play.
Our Facebook, Twitter and LinkedIn profiles help us share company news, products and services, important health plan updates, and health and wellness-related information. From eating better, to learning about new ways to stay fit, to finding a primary care provider, BCBSRI's social media channels can help, often in under 280 characters. Rhode Islanders can also learn about our commitment to the community. Recently we shared information about our summer food drive, the Summer Snackdown, to benefit the Rhode Island Community Food Bank, as well as our support of the McAuley House Lunch on Us program. 
Instagram turns our efforts into pictures. We've put a spotlight on the Rhode Island community, bringing attention to initiatives like the Go Red for Women Luncheon in support of heart health, as well as our 80 Acts of Kindness campaign, taking place all over the state of Rhode Island in 2019. Head to our Instagram page to check out what we're doing in the community.
The BCBSRI YouTube channel has been producing informative and entertaining original content for more than four years now. The channel shares videos from the BCBSRI website as well as from our member newsletter, The Rhode Ahead. From demonstrating how to make a "Strawberry Salad with Goat Cheese," to helping members "Ask the Nurse: Doctor's Visit Checklist," and even bringing attention to "A Poem about Our Store" that was written by a BCBSRI member, our YouTube channel has it all. The channel is frequently updated with all things health and wellness so make sure you click to follow-us to stay informed.      
Just last year we took another step to meet our members where they are with the launch of "The Rhode to Health podcast." The Rhode to Health focuses on real Rhode Islanders who are making a difference in the health and wellness of communities across our state. Each episode focuses on a health topic that affects Rhode Islanders today. Some of our most recent episodes include "Ask the Doctor – Measles" and "Changing Direction on Mental Health." These episodes feature a rotating cast of BCBSRI hosts, as well as guests from across the organization and from many of our partners out in the community. You can listen and subscribe to the podcast here.
We hope you'll follow us on Facebook, Twitter, LinkedIn, Instagram and YouTube, and listen in to The Rhode to Health podcast airing on SoundCloud—we encourage you to share your feedback. We'd love to hear from you.
Facebook: @BCBSRI
Twitter: @BCBSRI
Instagram: @BCBSRI
LinkedIn: Blue Cross & Blue Shield of Rhode Island
YouTube: www.youtube.com/user/bcbsri
The Rhode to Health podcast:  www.soundcloud.com/therhodetohealth