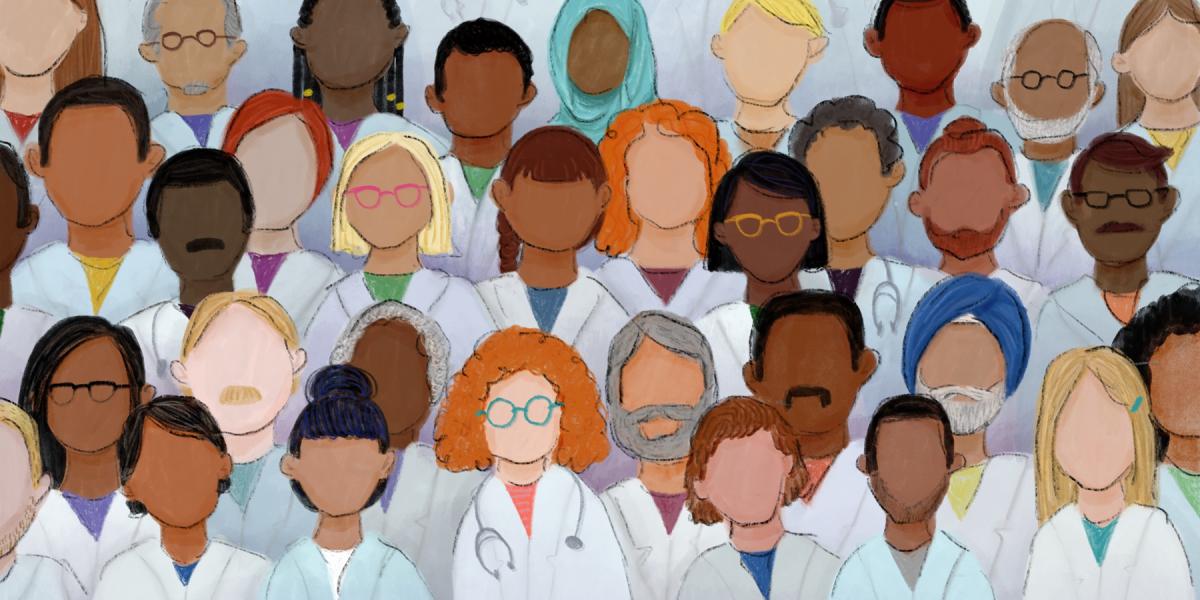 Feb 16, 2022
The Importance of Increasing Healthcare Workforce Diversity
Matthew J. Collins, M.D., M.B.A., BCBSRI executive vice president and chief medical officer
In another recent post – about the critical need for donated blood – I briefly mentioned Dr. Charles R. Drew, an African American physician who was considered the "father of blood banking." Dr. Drew made groundbreaking discoveries and achievements in the areas of blood storage, processing and banking. He's just one example of many pioneering African American physicians. As we celebrate Black History Month in February, I wanted to shine a light on some other notable African American physicians who have left their mark on history and humanity with their work and achievements. This list includes James McCune Smith, the first African American to earn an M.D. and practice in the United States, as well as Rebecca Crumpler, who became the first female African American M.D.
Not a physician, but equally notable, is Vivien Thomas, a laboratory supervisor who developed a procedure used to treat blue baby syndrome (now known as cyanotic heart disease) in the 1940s while assisting surgeon Alfred Blalock at Vanderbilt University. Thomas also served as supervisor of the surgical laboratories at Johns Hopkins University. His remarkable achievements came despite having no professional education beyond high school or prior experience in a research laboratory. Thomas rose above poverty and racism to become a medical pioneer and teacher of operative techniques to several top U.S. surgeons.
Thomas' story provides an interesting transition to another topic I'd like to highlight: the continued need for more equity in the healthcare field. While Thomas was fortunate to be able to overcome poverty to achieve greatness in the medical field without a formal education, in today's environment, that would be virtually impossible. It's important – and equally challenging – to increase diversity in the healthcare workforce and to increase the cultural competence of existing providers, who can then better serve their patients.
We're fortunate in Rhode Island to be home to so many colleges and universities that can contribute to this goal. Brown University has committed to collaborating with other local colleges and universities for this purpose, as have a number of other schools with health profession training programs (such as the Community College of Rhode Island).
An additional commitment to workforce development comes from the Rhode Island Free Clinic.  As a Northern Rhode Island Area Health Education Center (AHEC), the Clinic advances health workforce training across the state and has developed and coordinated its student training efforts, building the foundation for a more diverse, culturally competent healthcare workforce.
There are several programs to address disparities and healthcare workforce diversity in Massachusetts as well. These include the Worcester Pipeline Collaborative, spearheaded by the UMass Chan Medical School, and the Mass General Disparities Solution Center, which is dedicated to developing strategies to advance policy and practice to eliminate racial and ethnic disparities in healthcare. I've only scratched the surface here on this important topic, but the bottom line is it's a crucial component of how our industry will be shaped – and will deliver care – for years to come.
In addition to Black History Month, in February we also recognize American Heart Month and the importance of heart health. As we continue through the month, please continue to stay safe and healthy.