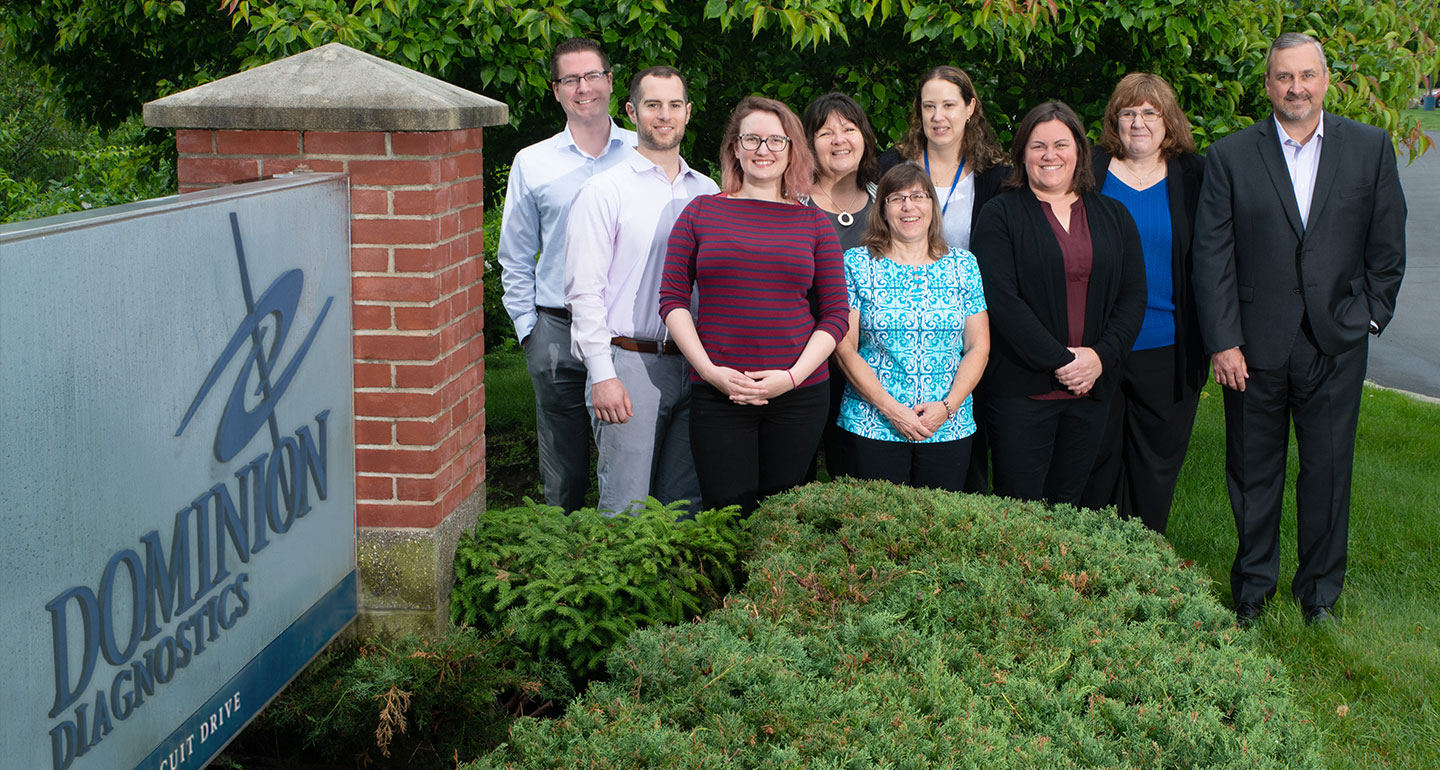 Dominion Diagnostics
Music to their ears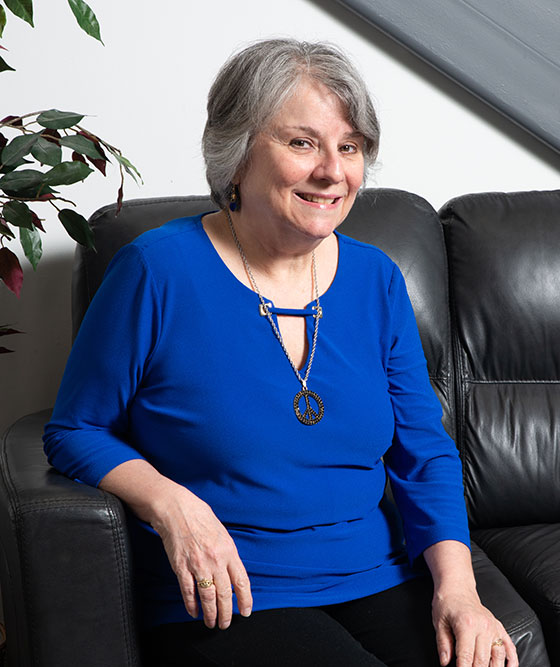 As Karen Casey was coming out of the fog of anesthesia after cancer surgery, she vaguely remembers hearing the Beatles' "Here Comes the Sun" playing somewhere off in the distance.
"I heard my daughter telling the nurse that the song was a good sign because I love the Beatles so much," Karen says.
That familiar tune was a little bit of sunshine at the start of a long, difficult journey that began on a November day in 2017 and continues today with the help of Karen's employer, Dominion Diagnostics. Dominion is a national medical laboratory based in North Kingstown. Now in remission, "feeling great," and back at work as a senior clinical pharmacy technician at Dominion, Karen speaks with a sincere blend of gratitude and enthusiasm as she talks about the support she received from her employer as she battled to get well.
Singing high praises
"I always took part in the health and wellness programs Dominion offers, but they were never more important to me than when I was sick," Karen says. "I always knew Dominion was a great place to work, and going back to work while still being on chemo made me even more grateful to be here."
Karen returned to work two months with help from the robust wellness program that Dominion offers. Called Achieve, the program provides Dominion employees with, among other things, access to healthy nutrition programs and exercise classes, both of which were helpful to Karen.
"I needed special nutrition because of the surgery I had," Karen says. "We have wonderful nutrition programs here. And I was put in touch with a nutritionist through Blue Cross who was kind of like my own private nutritionist. We communicated by email and text, and it really was very helpful."
Karen was also given access to Dominion's "Mother" room, which is typically set aside for mothers to nurse.
"During chemo, the company was so understanding," Karen says. "There might be times when I was really tired or not feeling well and just a quick break in that room was enough to get me back on my feet and back to work."
A real ensemble piece
Karen's words are music to the ears of Dominion Human Resource Generalist Kathy Cahill, Human Resources Director Sheri Machado, and Director of Marketing Julie Lenahan. Together, they drive a wellness program that has been growing and evolving rapidly since Kathy made it a priority when she joined the company five years ago.
"It's nice to hear the thank yous, and it's nice to actually understand on a personal level what it means to someone," Julie says. "As a health and wellness company ourselves, we feel it's important to always improve our program, to promote better engagement, to help boost morale in the culture here and also make sure that our employees are at their best. There's a lot of data and information out there that says when employers are able to provide programs like ours, their employees do better in the workplace. Productivity goes up and medical conditions are often nipped in the bud."
Kathy says a key to developing and maintaining a successful, innovative wellness program is to reach out and tap as many resources as possible. She meets with Blue Cross & Blue Shield of Rhode Island at the start of every year to get ideas and to start planning. She networks at HR events and she brainstorms with Sheri, Julie, and other members of the Achieve committee at Dominion.
"We volunteer our time," Kathy says of everyone on the committee. "I enjoy doing it, I really do. It makes you feel good that employees are using it and we're helping someone out with the programs that we offer."
One final note
As for Karen, she says she's enjoying watching her granddaughter grow and cherishing time with friends and family.
"Including my Dominion work family," she says. "This will be a lifetime journey for me. I am blessed to have the greatest team of doctors, and I'm so fortunate to work at Dominion Diagnostics, a company that gives so much to its employees."