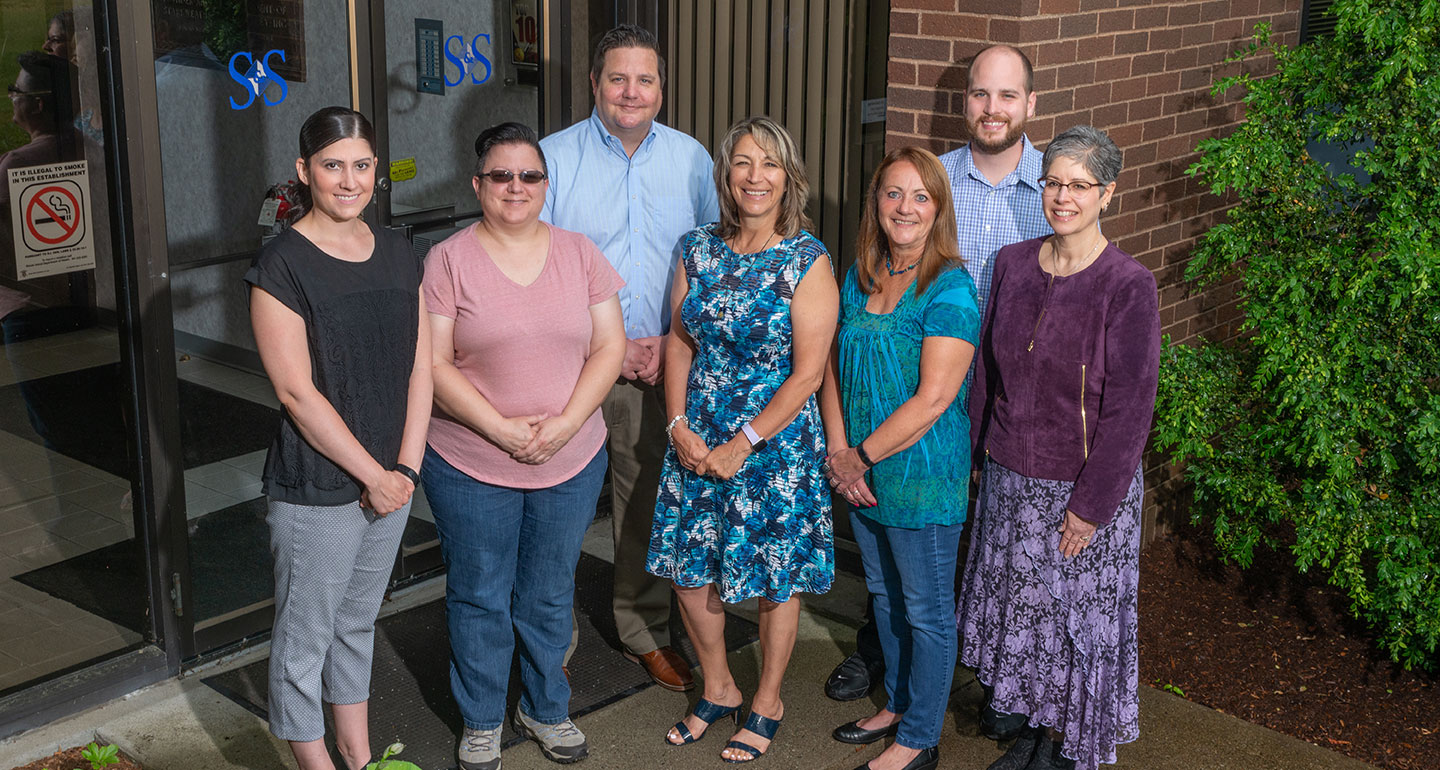 Starkweather & Shepley
Stepping up the pace to better health
The employees at Starkweather & Shepley Insurance Brokerage (S&S) in East Providence are taking the meaning of "healthy competition" to a new level. As part of the wellness incentive program the firm offers, employees at S&S can track their daily steps—and compare totals with their colleagues—on the Virgin Pulse® online app.
"In the winter months when you don't feel as motivated and you feel lethargic, it's good to see other people in the company are exercising," says Anthony DiGirolamo, who works on S&S's Help Desk. "I say to myself, 'Hey, even though it's dark at 4:00 and you're tired, if other people are getting it done, why aren't you? They work the same job in the same company, so what's your excuse?' It helps motivate me some of those days when I'm not excited about doing it."
"It's also fun and enjoyable," adds Charlie Byrne, surety specialist at S&S. "It gives you extra motivation to beat your friends, your co-workers. When I get home and see someone is ahead of me by 400 steps, I'll have to go around the block again."
Time to get moving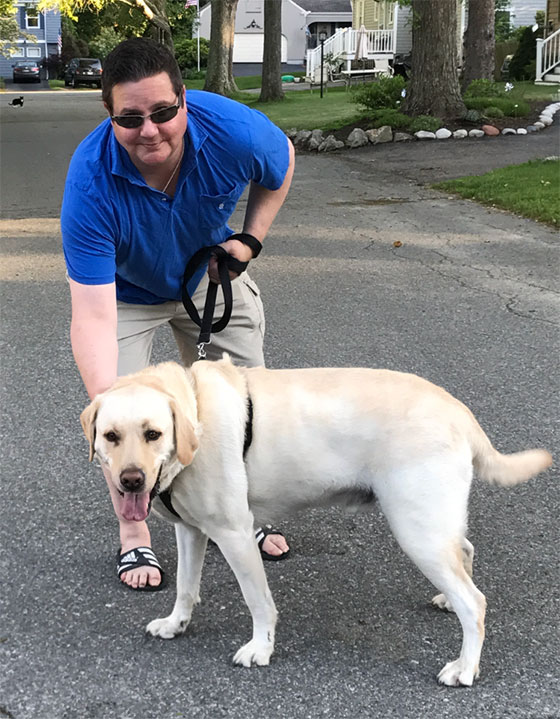 Charlie will be the first to tell you he didn't embrace S&S's wellness program right from the start. He did the bare minimum to earn enough points to receive a discount on his health insurance. But a trip to the doctor for an annual physical required by the program hit him with some "alarming, life altering news." His weight had jumped more than 25 pounds, his cholesterol was at an all-time high, and his blood pressure had increased significantly. He was at a very high risk of a heart attack and stroke.
"I walked out of there with a sense of failure," he says. "How did I allow this to happen?"
To his credit, and his health, Charlie took action. The first thing he did was put the Virgin Pulse app to good use and started creating step challenges to compete with his colleagues. Over the course of a year, participating in these challenges made a significant impact on his mood, weight (he lost 27 pounds), and overall health. Plus, there was one additional, unexpected benefit to his change in lifestyle.
"My yellow rescue lab, Buddy, actually lost more weight than I did," Charlie reports. "He dropped from 136 pounds down to 101 thanks to our walking together."
So many benefits
Weight loss is a common theme among members of S&S's wellness program. Anthony dropped about 35 pounds, while HR Administrator Lindsay Croteau lost nearly 25. Lindsay runs the program with Vice President of Human Resources Flo DuPerry.
"I'm trying to do 10,000 steps a day," Lindsay says. "If I see that I'm at 9,000, I'll get up and do laps around my living room until I get to 10,000."
There are other benefits, too. For Dee Canitez, an employee benefits account executive, it's another way to stay fit so she can keep up with her kids and do all the activities they enjoy, like skiing and biking. Meanwhile, Account Manager Connie Rousseau says it eases stress.
It's in the cards
One feature of the program that receives rave reviews from members is the app's personalized, daily messaging. Each day, members are sent two electronic "cards" with messages tailored to their specific health goals.
"The cards have helped me, whether it has to do with weight or stress or whatever," says Account Manager Dawn Pare. "The inspirational messages are kind of like a friend reminding you to keep going. They give you the motivation and support."
Although it sometimes has been a struggle to get employees to take full advantage of the program, Flo reports that participation has grown to over 80%.
"It's pretty impressive," Flo says. "I am so excited to have a group of employees who really take the lead and champion it. It's great to see people like these guys who say they like it and they're getting value out of it."
All true champions who say they're happier and feel better since they started using the wellness program to push themselves—and each other—to better health.