Jun 20, 2019
BCBSRI Broker Update Profile - John Donohue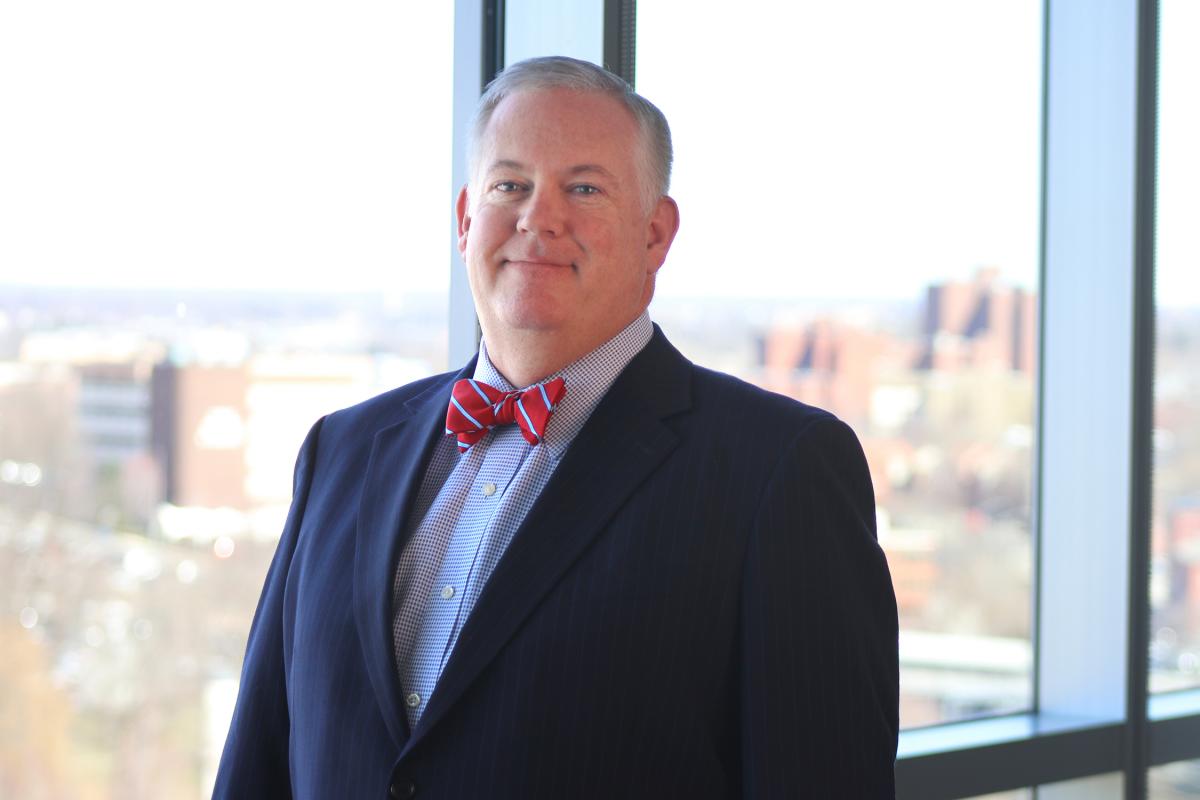 Experience and Expertise Driving Self-Insurance Solutions
John Donohue has spent a career solving the toughest problems in the health benefits world. He's been doing it for 30 years. Problems like how to improve employee health while stabilizing benefit costs. Or how to balance the expectations of current and prospective employees with ever-present budget constraints.
Now he brings his experience and expertise to Blue Cross & Blue Shield of Rhode Island (BCBSRI), where he's leading a new charge to provide employers, brokers, and consultants with innovative self-insurance strategies designed to work from both a human and financial standpoint.
"It's a key strategic focus of ours in 2019 and 2020," John said. "We're committed to working with brokers and consulting organizations to provide companies that want to self-insure with the service and guidance they need to reach their goals. As always, a top objective is to provide the best possible care while controlling costs."
Until now, John's journey through health insurance and employee benefits has been primarily in consulting. He's worked for regional, national, and global consulting organizations like Aon Hewitt and The Bostonian Group with self-insured clients ranging from 100 to 10,000 employees. In other words, he's just about seen it all and knows what brokers and their clients need to solve their most difficult people problems.
"The experience and perspective my team and I can share will help us anticipate needs and take action that will be immensely valuable to brokers, consultants, and their clients," John said.
John feels he's in the perfect place to deliver long-term, self-funded solutions to Rhode Island businesses. He thinks BCBSRI possesses a unique understanding of the healthcare landscape in Rhode Island, gained by helping local companies shape their employee benefit strategies for more than 75 years. The healthcare system here creates unique challenges that require the customized approach BCBSRI is known for.
"In my relatively short time here, I've experienced a level of dedication to servicing clients that has far surpassed any expectations I could have had," John said. "I think one reason for that is because BCBSRI is filled with Rhode Islanders serving Rhode Islanders. The folks I have the privilege of working with are truly fantastic."
John shared a story that illustrates his point.
"We had a gentleman, a client's employee, who was facing a substance abuse crisis and was having trouble getting a bed at a local provider," John explained. "One of the professionals I work with reached out and got him a bed in a half hour. With any other organization, that wouldn't happen."
Such caring attention to detail combined with wide-ranging expertise in healthcare administration, cost mitigation, and health and wellness makes John's team a remarkable resource for local employers, brokers, and consultants.
John is a graduate of Western New England University and served as an officer in the Army National Guard. He lives with his wife and two sons and spends his free time working on his golf game and watching his sons play rugby, lacrosse, and hockey.