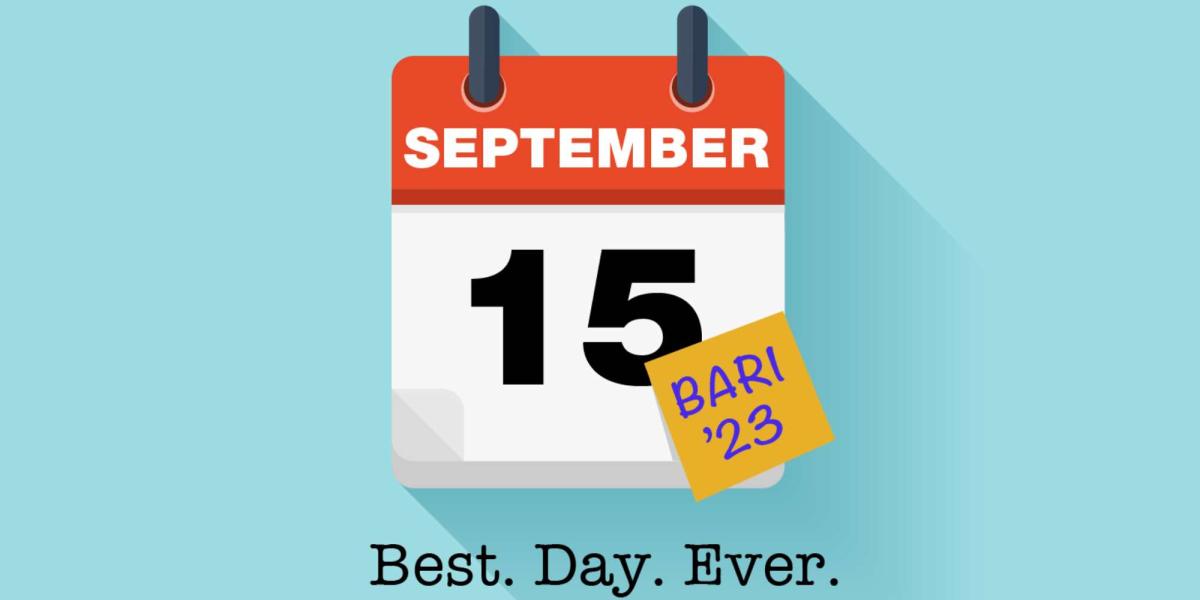 Sep 15, 2023
Blue Cross & Blue Shield of Rhode Island employees lend a hand to nonprofits for annual day of service
Organized groups of employees will spend the workday volunteering across the state at 14 organizations addressing critical community needs
PROVIDENCE, R.I. (Sept. 15, 2023) – Today, more than 530 Blue Cross & Blue Shield of Rhode Island (BCBSRI) employees spread across the state to participate in Blue across Rhode Island, an annual company-sponsored day of service, when employees come together to volunteer at local community and social service agencies.
Organized teams of employees set out first thing this morning to volunteer for one of 14 nonprofits that applied for help with their work to support Rhode Islanders and the communities where they live. This is the 12th consecutive year of Blue across Rhode Island, one of the largest annual volunteer events of its kind.
"We love to get out into the community, roll up our sleeves, and lend a hand to organizations that are working hard toward the same goal we have--positively impacting the health and well-being of Rhode Islanders," said BCBSRI President and CEO Martha L. Wofford. "We live here, we work here and it's immensely rewarding for us to volunteer here – working shoulder-to-shoulder with our amazing community partners. There is great need across the state and these organizations are greatly improving the everyday lives of Rhode Islanders."
BCBSRI volunteers are supporting organizations addressing a wide range of issues, including food security, access to safe and affordable housing, and mental health challenges facing youth, families, and older Rhode Islanders.
The following are the 14 participating organizations and projects that BCBSRI employees are supporting today:
Amenity Aid

: Prepare hygiene kits for 1,200 schoolchildren and 1,500 neighbors in Providence who are living in poverty or are homeless.

Bike Newport

: Promote climate-friendly living by assisting with annual maintenance and cleanup at the Big Blue Bike Barn and enhance biking for children and families of Newport.

Crossroads Rhode Island

: Revitalize an outdoor recreation area of a 13-unit affordable apartment complex with a playground and community garden.

Gotta Have Sole Foundation:

 Organize new shoes and create and attach cards with hopeful messages to be given to more than 500 homeless children.

Habitat for Humanity of Rhode Island Greater Providence: 

Help with the construction of a new house to be owned and occupied by a multigenerational Providence family.

Habitat for Humanity of Rhode Island South County:

 Construct a new affordable home to help families change their lives through home ownership.

Happy Hope Foundation: 

Assemble activity kits for "Happy Hope Bags" to be distributed to provide "a boost of happiness."

Hope Alzheimer's Center:

 Host a fun "Flower Power-Palooza" event for center participants which involves planting and refreshing the center for fall, painting, and baking.

NeighborWorks Blackstone River Valley: Install siding, conduct a fall trail cleanup, and build garden beds.

Playworks New England: 

Transform an elementary school's blacktop into a fun, creative space for children as part of Recess Rocks in Rhode Island.

Rhode Island Oral Health Foundation:

 Prepare supplies and materials while filling 500 patient goodie bags for an upcoming free dental clinic Sept. 30 and Oct. 1

The Elisha Project:

  Help assemble food and supply boxes for people in need.

YMCA of Pawtucket

: Refresh, decorate, and furnish to make the Y sparkle for youth and teens.

Youth Pride Inc

: Stock up and organize the Basic Needs Pantry to benefit Rhode Island's most vulnerable youth.
In addition to volunteers' time and effort, BCBSRI awards each partner organization $5,000 in grant funding.
Since the launch of Blue across Rhode Island in 2012, $749,000 in BCBSRI funding has been distributed to 78 organizations across the state and employees have logged more than 34,000 volunteer hours. These projects have had an impact on the lives of more than 162,000 Rhode Islanders.
BCBSRI takes pride in partnering with community organizations across the state through philanthropy and service. For nearly 20 years, we have done so under the banner of BlueAngel Community Investment, BCBSRI's multifaceted corporate social responsibility program, which includes Blue across Rhode Island.