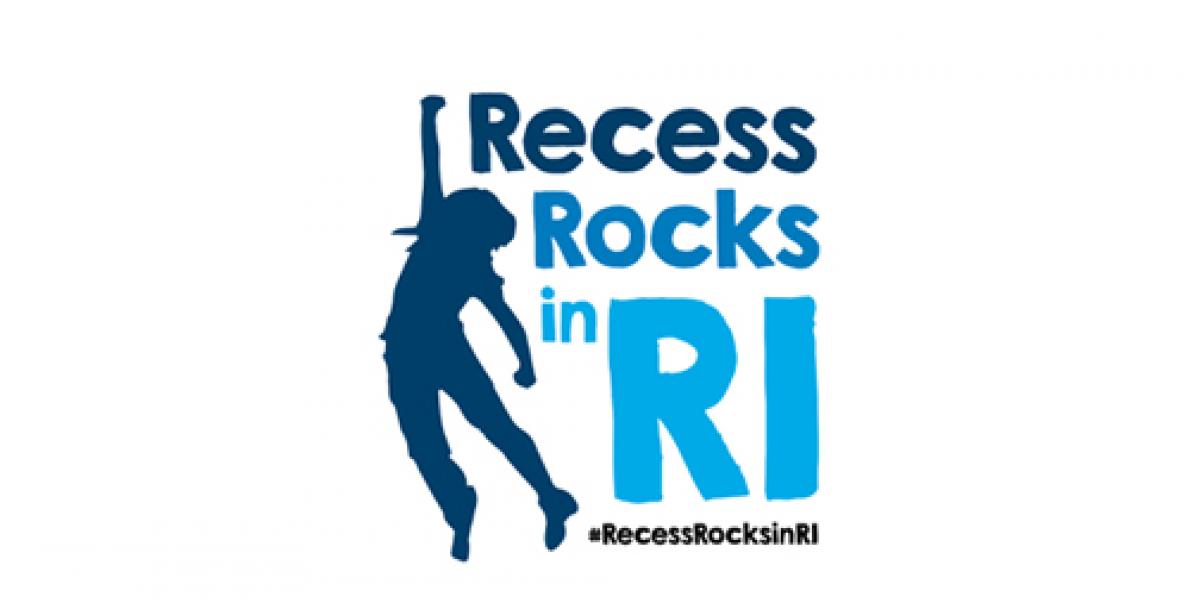 Apr 17, 2019
#RecessRocksinRI brings the power of healthy play to a total of 80 Rhode Island elementary schools
PROVIDENCE, RI – Blue Cross & Blue Shield of Rhode Island (BCBSRI), Playworks New England and the Rhode Island Healthy Schools Coalition (RIHSC) have expanded their commitment to increase physical activity in local schools through the power of play during recess to 80 public elementary schools in the statewide #RecessRocksinRI initiative. The milestone, which comes as BCBSRI celebrates its 80th anniversary, is record breaking for the #RecessRocksinRI roster as 25 Rhode Island elementary schools will become "rocked" this year.
"Recess is a necessary component of the school curriculum that positively impacts not only the physical health of children, but also their social relationships, emotional wellbeing and academic success," said Carolyn Belisle, BCBSRI managing director of community relations. "By helping young people establish healthy habits through play, we not only help lower the risk of childhood obesity and the other serious conditions it can lead to, but we also set our kids on a lifetime path of staying active and a healthier Rhode Island for years to come."
At a two-day training, school staff map out their play spaces and review how they use play equipment. They explore new twists on old games and new strategies to avoid conflict – like using rock, paper, scissors to help students solve their own disagreements. School staff are also encouraged to play with students during recess. Each school receives play equipment and instructional materials, along with opportunities to learn from, and collaborate with, their fellow #RecessRocksinRI cohort members through extended learning opportunities and a Slack online community.
The #RecessRocksinRI initiative, which BCBSRI launched with partners in the 2015-2016 school year, now reaches 31,180 Rhode Island students. Seven Rhode Island school districts are now "fully rocked," meaning every public elementary school in that district is now part of #RecessRocksinRI. This year's inductees include: Cumberland, Newport, Pawtucket and Scituate. This latest expansion, made possible through a $140,000 grant from BCBSRI ($447,800 to date), furthers the partnership's efforts to change school culture and improve the health of children by leveraging safe, fun and healthy play at school every day.
"A national study shows Playworks curriculum leads to increased vigorous physical activity, cooperation on the playground and in the classroom, and decreased bullying and disciplinary incidents," said Jonathan Gay, Playworks executive director.
Data from schools involved in these recess interventions has been overwhelmingly positive:
92% of schools report an increase in the level of cooperation among students at recess.

93% report an increase in students' ability to focus on class activities.
"The American Academy of Pediatrics (AAP) has stated that both recess and physical education in schools promote activity and a healthy lifestyle, and recommends that recess, whether it's spent indoors or outdoors, should be used as a complement to physical education classes, not a substitute," said Karin Wetherill, RIHSC co-director. "This partnership has helped to bring the benefits of an effective recess to our students statewide."
This year's 25 participating schools are:
Levy Elementary School, Burrillville

Ella Risk Elementary School, Central Falls*

Highlander Elementary School, Providence Charter

Community Elementary School, Cumberland

Francis Elementary School, East Providence

Oldham Elementary School, East Providence

Waddington Elementary School, East Providence

Kent Heights Elementary School, East Providence

Barnes Elementary School, Johnston

Narragansett Elementary School, Narragansett

Pell Elementary School, Newport*

Curtis Elementary School, Pawtucket

Curvin-McCabe Elementary School, Pawtucket*

Baldwin Elementary School, Pawtucket*

Fallon Memorial Elementary School, Pawtucket*

Greene Elementary School, Pawtucket

Winters Elementary School, Pawtucket*

Potter-Burns Elementary School, Pawtucket*

Varieur Elementary School, Pawtucket

Cunningham Elementary School, Pawtucket*

Hope Elementary School, Scituate

North Scituate Elementary School, Scituate

LaPerche Elementary School, Smithfield

Winsor Elementary School, Smithfield

West Kingston Elementary School, South Kingstown

Wakefield Elementary School, South Kingstown
*indicates a Title I school (high percentage of low-income families)
By committing to reach 80 schools in its 80th year, BCBSRI reaffirms its longstanding commitment to the issue of childhood obesity and helping young people establish healthy habits, starting with recess. As a deeply rooted local non-profit company, BCBSRI prioritizes its philanthropy on wellness initiatives in local communities, with a focus on healthy eating and physical activity for children and families.