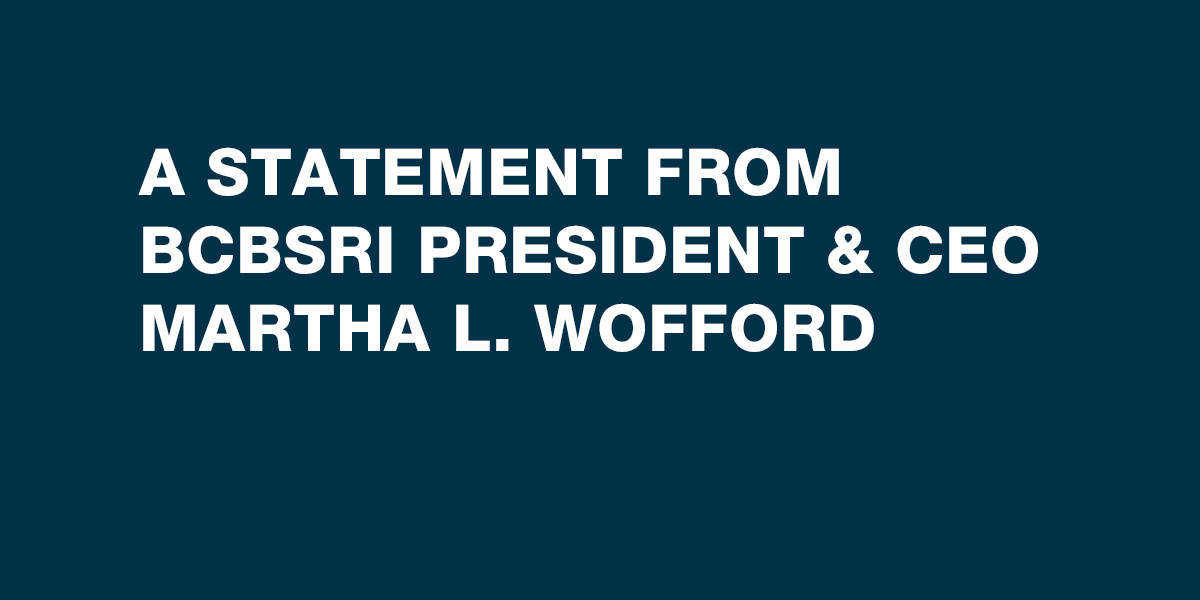 Jun 24, 2022
Statement from Martha L. Wofford, President & CEO
Martha L. Wofford, President & CEO
Blue Cross & Blue Shield of Rhode Island is committed to ensuring access to high quality, affordable and equitable healthcare for our members and all Rhode Islanders. We feel empathy for our customers and out-of-state members who must now navigate a confusing patchwork of state laws to gain access to care as a result of the U.S. Supreme Court's ruling in Dobbs v. Jackson. The Court's decision to overturn Roe v. Wade will have longstanding ramifications for our country.
In Rhode Island, abortion is legal. In May 2022, the Rhode Island Supreme Court upheld the Reproductive Privacy Act, which secures the abortion rights set out in the U.S. Supreme Court's 1973 ruling in Roe v. Wade.
We expect BCBSRI coverage for abortion to continue without significant change. Most of our plans provide broad coverage for abortion, while a small number cover only those abortions for which federal funding is available. For BCBSRI members, the coverage currently provided in their plan will continue, although members residing in states where abortion is prohibited may not be able to access those services in their home state.
Please refer to these FAQ for more details.