Jul 1, 2023
Help us welcome our new Chief Medical Officer, Dr. Farah Shafi!
We are excited to announce that Dr. Farah Shafi has joined Blue Cross & Blue Shield of Rhode Island (BCBSRI) as our new Chief Medical Officer, effective June 28.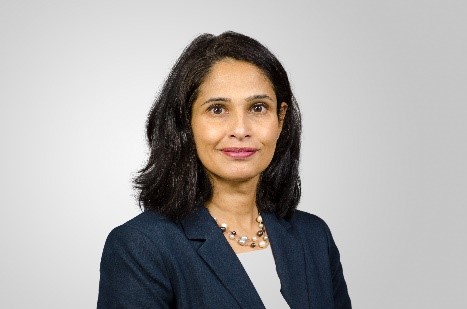 After a national search, it was clear Dr. Shafi was the best candidate for the job, with her impressive clinical credentials and strong operational experience. Most importantly, she has extensive expertise in the key areas of focus in our three-year strategy: health equity, particularly maternal morbidity; behavioral health; and value-based care. She will take the helm of our Clinical Affairs area, overseeing utilization management, medical policy, behavioral health, and health equity.
Dr. Shafi is an OB/GYN and joins us from Mass General Brigham Health Plan, where she worked for seven years and recently served as Deputy Chief Medical Officer, with accountability for clinical programs including pharmacy, quality, behavioral health, utilization management, care management, medical trend management, and policy.
She has Rhode Island roots – she was born in Providence at the old Lying-in Hospital (now Women & Infants) and grew up in Chicago and Kentucky. After receiving her medical degree from the University of Louisville School of Medicine, Dr. Shafi completed her residency at Women & Infants, where she was elected chief resident and served as an assistant instructor in obstetrics and gynecology at Brown University Medical School.
Dr. Shafi is part of BCBSRI's executive leadership team, reporting directly to President and CEO Martha Wofford. In the coming months, you will be hearing from her in this newsletter – she is excited to meet and work with our participating providers! Please join us in extending a warm welcome.
Thank you!
This month, we recognize National Minority Mental Health Awareness Month, Cord Blood Awareness Month, and Healthy Vision Month, among others. And as always, thank you for all you do to keep our members and all Rhode Islanders safe and healthy.