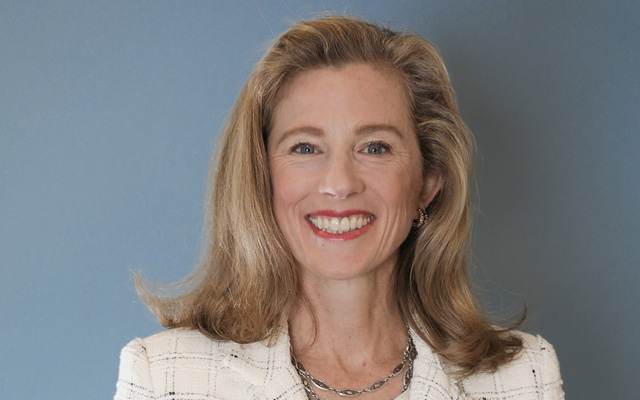 Martha Wofford
President and CEO
She/Her/Hers
Martha, the 8th president and CEO of Blue Cross & Blue Shield of Rhode Island, has been a recognized leader in healthcare since 2005.
Martha came to Blue Cross from DaVita, where for almost seven years she led the company's critical shift from volume to value-based care, taking full financial and clinical accountability for kidney patients on behalf of commercial payers. Martha also oversaw patient experience and patient education at DaVita's 2800 dialysis clinics nationwide.
Prior to joining DaVita, Martha worked at Aetna for nearly a decade in various leadership roles. She led the company's effort to deliver simple solutions to help consumers navigate the healthcare system. Martha helped to start up Aetna's Medicare Advantage and prescription drug plan business; was responsible for Aetna's national direct-to-consumer sales capability; and served as the general manager for the Northeast Region for Aetna's Medicare and consumer segment, with full accountability for more than a billion dollars in P&L.
Martha was a consultant with Booz Allen Hamilton from 2000 to 2005, focusing on growth strategies in the healthcare and media industries. She served in the Clinton Administration for more than six years in communications and legislative positions in The White House, the U.S. Agency for International Development and the U.S. Environmental Protection Agency.
Martha earned her M.B.A. from the Kellogg School of Management at Northwestern University, where she focused on strategy and managerial economics, and she received a B.A. in history from Swarthmore College.
Martha served as executive director of the Aspen Group for five years, a non-partisan group of healthcare leaders dedicated to developing and promoting meaningful solutions that advance the health and healthcare of all Americans. She cares deeply about access to education and serves on the Kellogg Alumni Council, and recently stepped down from the Denver Scholarship Foundation board of directors, which provides tools, guidance and financial resources to Denver's public school students to enroll in and graduate from postsecondary institutions of higher education. Martha is passionate about food security and is an active volunteer with community food organizations in Denver.