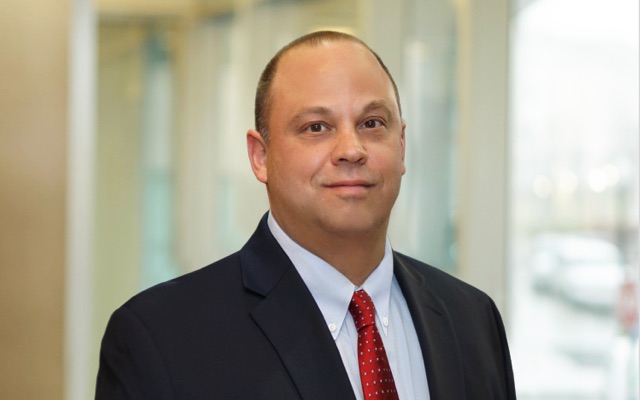 Michael Marrone
Senior Vice President and Chief Financial Officer
He/Him/His
Mike has oversight of BCBSRI finances, as well as our actuarial and underwriting services, bringing more than 20 years of experience to his role. He leverages a deep understanding of the healthcare landscape to drive sustainable financial growth and foster meaningful partnerships that help improve the well-being of Rhode Island residents and businesses. He provides leadership and strategic direction for the current and long-term effectiveness and efficiency of our financial operations, including financial planning, treasury functions, accounting, expense management, and vendor sourcing and relationships. 
Mike holds a bachelor's degree from the University of Maine at Farmington and a master's in business administration from the University of Southern Maine. Before joining Blue Cross in 2016, he was the Chief Financial Officer at Health New England. Prior to that, Mike's career has spanned more than two decades at some of the most respected insurance companies, including Aetna, Blue Cross Blue Shield of Massachusetts, Cigna, and New York Life.
Mike has been active in a number of community organizations in New England throughout his career, with a focus on supporting those with intellectual disabilities & autism. Most recently Mike served as a member of the Board Finance Committee for the Special Olympics of Rhode Island, and he is currently the executive sponsor for the BCBSRI Disability Inclusion Resource Group.
Get in touch with Michael